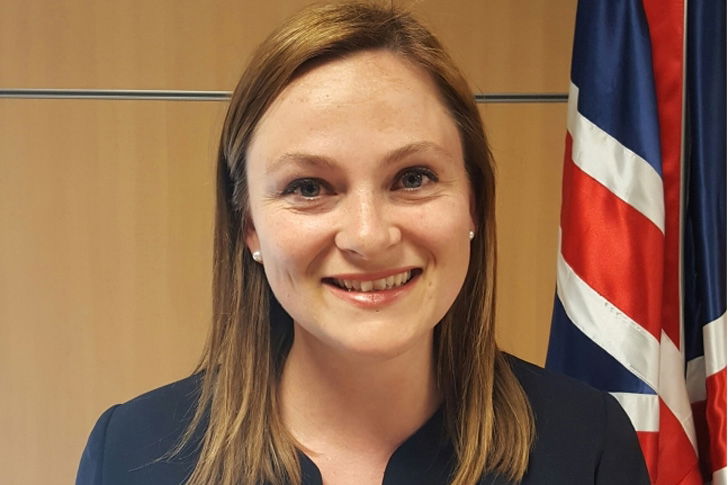 THE BRITISH EMBASSY has today (21 April) announced that Lucy Gorman has been appointed Vice Consul at the British Consulate in Palma de Mallorca, heading up consular services across the Balearic Islands. She takes over from long-serving Gillian Brion, who retired last month. 
Meanwhile Sarah Owen, formerly of the British Consulate-General in Barcelona, has relocated and become Honorary Consul for Menorca.  She supports the full-time consular team in Mallorca by providing consular assistance to Britons both visiting and residing on the island.   
Ms Gorman, who has served as a consular officer in Palma since 2011, said: 
"I am very pleased to have the opportunity to lead our operations in the Balearics, which include two of the busiest British Consulates in the world. I am supported by two very experienced teams in Mallorca and Ibiza and by the Honorary Consul in Menorca, and we will continue to do all we can to assist British nationals who need our help, especially the most vulnerable."
Lloyd Milen, Consul-General for north-east Spain who oversees the Balearics, added: 
"Lucy and her teams will continue to maintain and build the important partnerships we have with the Spanish authorities and other organisations on the islands, who we often work closely with so that we can provide the high-quality assistance that Britons abroad may need."
The two British Consulates in the Balearics last year handled more than 500 serious assistance cases, from deaths to detentions to hospitalisations, and issued some 1200 emergency passports.  The islands host 3.5 million British visitors every year, and some 18,000 British nationals are registered on the padrón as residents.