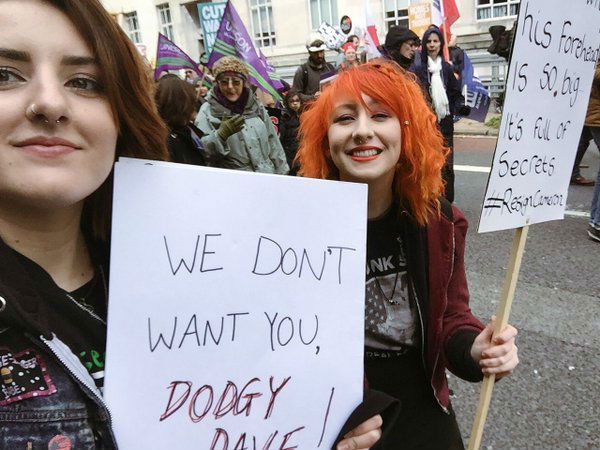 THOUSANDS of people took to the streets of Central London on Saturday (April 16) to demand the resignation of Prime Minister David Cameron.
The protest, organized by the People's Assembly, gave many frustrated citizens an opportunity to cry out against government austerity cuts. The march began near the University of Central London and then wound its way through various city streets before ultimately leading to a spirited rally in Trafalgar Square.
More than 150,000 people gathered in the square, carrying custom-made signs, shouting slogans and wearing different kinds of masks, with pigs being a particularly popular choice. Meanwhile, more than 100 coaches brimming with people flooded towards the capital so that people from all points of the country could throw their hats into the ring and participate in the political outcry.
Labour's shadow chancellor John McDonnell addressed the huge crowd by positing that 'Cameron should go' and that 'he should take his party with him.'
He went on to say that he felt that while the Conservatives are on a downward slide, consistently disappointing the public and failing to follow through on economic promises, opinion polls indicate that his party is  'going from strength to strength.'