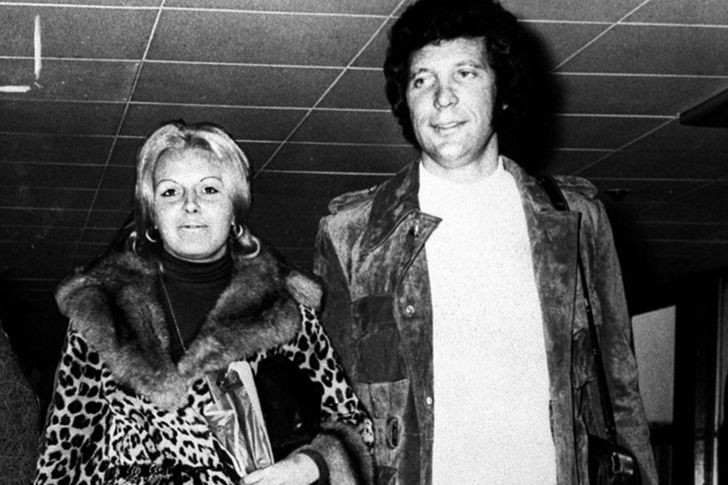 SIR TOM JONES´ wife of 59 years has died after a 'short but fierce battle with cancer'. 
A statement released today by Jones' publicist, read: "Sir Tom Jones' wife of 59 years, Lady Melinda Rose Woodward, passed away Sunday morning, April 10, after a short but fierce battle with cancer. Surrounded by her husband and loved ones, she passed away peacefully at Cedars Sinai Hospital in Los Angeles." Tom Jones was at her bedside in Los Angeles when she died.
The 75-year-old´s death comes a week after the former Voice judge, Tom Jones cancelled a gig in Manila at short notice due to a 'serious illness' in his immediate family, although his management denied it was Linda who was ill. 
The childhood sweethearts were both married at 16 after they met at the tender age of 12 in in Tom's hometown of Pontypridd. 
In Jones' recent autobiography he revealed his wife had previously had two cancer scares, and was a heavy smoker with emphysema. He had also claimed he would not be able to carry on singing if his wife died.
Jones has previously said of his wife:
"She's the most important thing in my life. An unbelievable woman. Linda is the love of my life and she still is, even though she doesn't look like she did. I don't look like I did, either, but I try my best."
The Sex Bomb singer famously declared that he had slept with 250 women in one year alone at the peak of his career. Despite his self-declared cheating ways, Jones always asserted his devotion to his wife, calling his marriage rock-solid and saying everything else was purely 'fun and games.'
With reports of Linda beating her husband up in their LA home after hearing of his affair with Miss World the singer said: "I stood there and took it. She chinned me. She punched and shouted."
Jones has also reported that life wasn't always easy with his wife due to the fact she suffered with depression. 
In a later interview with The Sun, he added: "She thinks she has lost her spark. And she doesn't like the way she looks, that's why she's not fussy on going out. She said it.'  
Friends of the Jones' family said: "Tom always doted on Linda regardless of the rumours. She was the rock of his life and he will be lost without her.
"His career has survived a lot of ups and downs but this will hit him very hard."