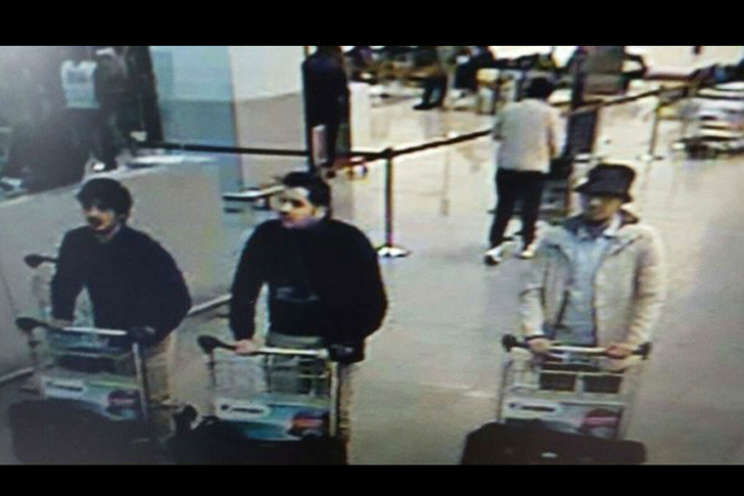 ALTHOUGH his identity is as yet unconfirmed by Belgian police, the so-called 'man in white' is being reported as one of the five individuals apprehended yesterday April 8 as authorities announced a sixth arrest this morning.  
Mohamed Abrini was arrested in Anderlecht with two other suspects, while another pair were captured in raids on the Belgian capital Brussels in connection with the terrorists atrocities which killed 32 people on March 22.
Another man, named in Belgian media as Osama Krayem, is a Swedish national believed to have fought in Syria and returned to Europe via Greece on a boat of refugees with a fake passport.
Heavily armed Belgian police have conducted raids across the country in the past two days and have now managed to arrest, or identify, most of the surviving key players involved in the coordinated attacks which struck Brussels airport and a metro train.  
If Abrini is confirmed as the man in the hat, who fled the airport as his two accomplices caught on CCTV set off their bombs, it would reduce pressure on a police force criticised for its woeful lack of penetration of, and influence in, neighbourhoods in its own territory. An arrest several weeks ago had media reported that the pictured suspect had been arrested, but the individual was later released. 
Salah Abdeslam, the purported ringleader, was captured in Belgium after managing to elude the authorities despite one of the largest police operations in the nation's history.  
While undoubtedly welcome, the latest arrests will do little to reassure the fractured confidence of a European population that has grown to expect routine attacks, threats, and false alarms.