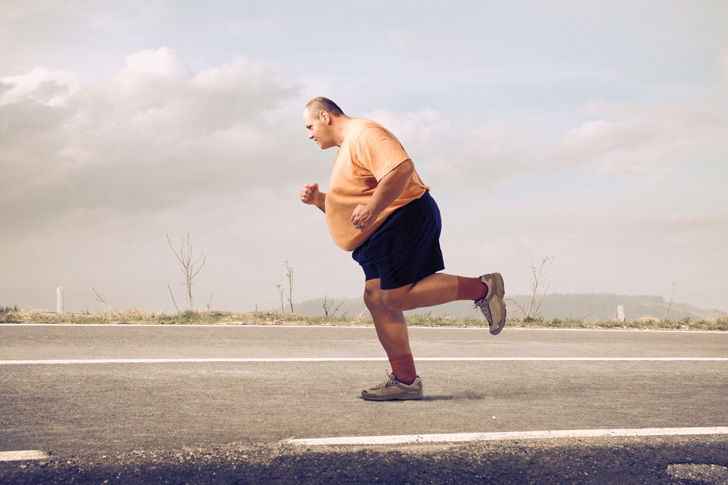 A HEFTY fifth of the world's adult population, and an even weightier third of British men and women will be clinically obese within the next decade according to a study published by the respected Lancet journal. 
Indeed the English speaking world is most afflicted with more than 117 million obese adults living in just six English speaking nations. 
Pacific Islanders, however, have the last belly laugh with the highest average Body Mass Index – 34.8 for women and 32.2 for men, with anything over 35 being considered severely obese. 
Although BMI is an inherently flawed measure it is still the best known for capturing a broader population picture. 
Those with a BMI under 18.5 are underweight according to current standards and used to be vastly more prevalent than those who were considered obese. 
That has now changed according to one of the study's authors Professor Majid Ezzati who said "Over the past 40 years, we have changed from a world in which underweight prevalence was more than double that of obesity, to one in which more people are obese than underweight,"
 "If present trends continue, not only will the world not meet the obesity target of halting the rise in the prevalence of obesity at its 2010 level by 2025, but more women will be severely obese than underweight by 2025."
"This epidemic of severe obesity is too extensive to be tackled with medications such as blood pressure-lowering drugs or diabetes treatments alone, or with a few extra bike lanes. We need coordinated global initiatives – such as looking at the price of healthy food compared to unhealthy food, or taxing high sugar and highly processed foods – to tackle this crisis."
Prof Neena Modi, president of the Royal College of Paediatrics and ChildHealth, said "The UK can be a world leader in tackling obesity and the government's upcoming children's obesity strategy provides a good opportunity to be that leader. The recent announcement of a sugar tax is a welcome start."
The butter irony is that obesity today is often more associated with poverty than wealth and doesn't at all reflect a global gluttony as humanity moves forward from hunger and malnourishment. 
Our diets have been stealthily replaced with processed foods, sugar laden drinks, pesticide flavoured produce, chemical air and lifeless water.