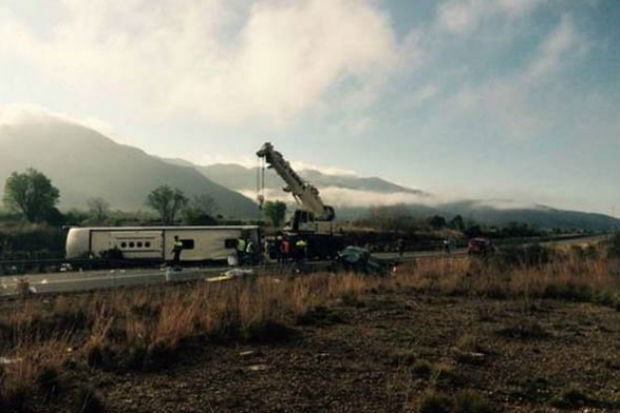 ALTHOUGH activities were undertaken to rescue students still trapped in the wreckage of a coach which is said to have careered out of control, crossed the central barrier and collided with a car on the AP-7 motorway near Freginals in Tarragona, it is reported that at least 14 young people believed to be Erasmus students from different parts of the world have died.
The accident took place when the coach belonging to a company from Mollet del Valles in Barcelona collided with a car and overturned with up to 60 students on board.
They had been attending the Las Fallas festival held annually in Valencia where fantastic giant carnival style models are set on fire to the delight of the crowds who attend.
The Catalonian Minister of the Interior Jordi Jane has given a press conference and it has been confirmed that that this was one of the worst crashes seen for many years and that some 20 fire crews and a number of ambulances have attended the scene.
The motorway has been closed whilst rescue work continues.