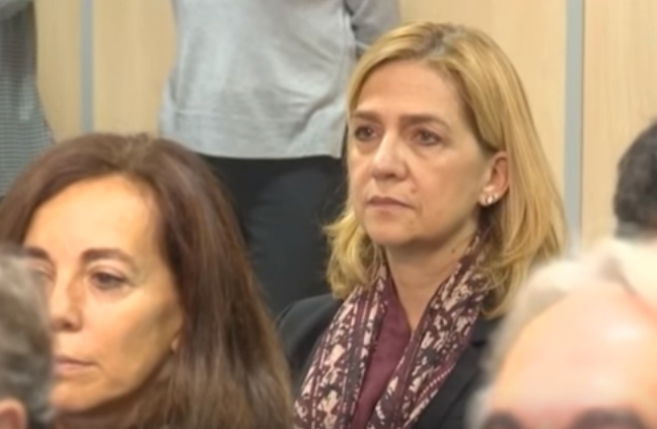 PRINCESS CRISTINA has appeared in court to testify over the alleged tax fraud. She only answered questions posed by her own lawyer.
King Felipe´s older sister explained to the court that she never asked her husband Inaki Urdangarin how he ran the property company which they both owned.
A total of 15 defendants are on trial in the case and the princess and her husband both deny any wrongdoing. Princess Cristina could face a maximum of 8 years in prison if she is found guilty.
Mr Urdangarin is accused of embezzlement and using his royal connections to generate business income they used for private spending. He then allegedly stored large sums of money in tax havens.
During the questioning, she was asked by her lawyer why she never talked with her husband about company practice. Princess Cristina replied that they "weren't issues that interested me".
"At that time my children were very small and we were very busy. He was in charge of the family expenses. I didn't get involved in that," she added.
Charges are in relation to a real estate company called Aizoon, which she co-owned with her husband, a former Olympic medallist.
The princess is accused of making personal use of the funds therefore reducing the taxable income. Whilst her husband is alleged to have used Noos, a charity Sports foundation he set up, in order to win contracts from Government bodies and syphon money into personal accounts.
The case was launched in 2010 and 2015. Last year Princess Cristina and her husband were stripped of their royal titles the Duke and Duchess of Palma de Mallorca, by her younger brother King Felipe.