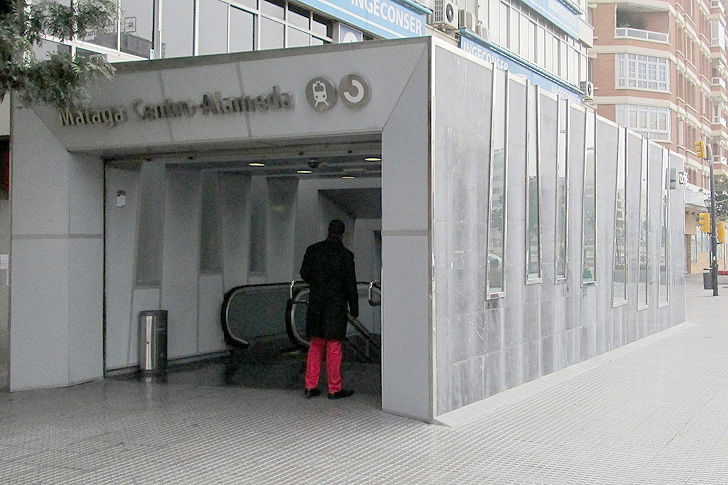 ON February 14 two men, who were walking on Malaga's Alameda Principal, were attacked by a gang of five, who punched and kicked them to the ground. 
The pair, aged 20, had been enjoying a dinner with friends and were on their way home when they were attacked near the metro works site at approximately 10pm.   
The five-strong gang of men approached from behind and confronted the two men, implying that a problem existed between the two sides. 
One of the victims, who claimed he had never experienced conflict of this kind, told reporters: "They said things like 'what are you looking at? What are you doing? Do you have a problem with us?' "
Ascertaining that there were no witnesses in the immediate vicinity, one of the gang members then delivered a knockout blow to the face of one of the victims, known only as Angel, who fell to the ground and was apparently left dazed on the ground for several seconds, before being kicked repeatedly about the abdomen. 
His friend fared slightly better but was also knocked to the ground before adopting the foetal position and protecting himself from the kicks. Reports suggest the gang stole the man's mobile before disappearing into the night. 
The two injured men then approached a taxi driver parked nearby, who drove away on seeing the blood on Angel´s face, leaving the victims with nobody else to help them. 
One of the victims then called the police, who arrived at the scene shortly afterwards and took the two men to a local hospital.