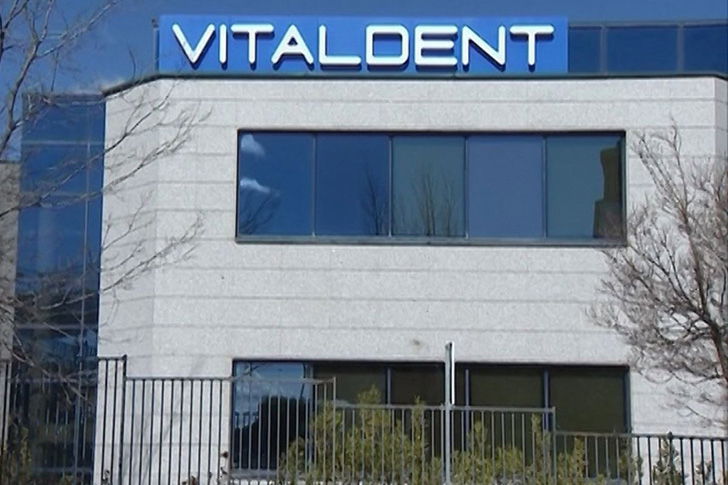 THE owner and creator of Spanish dental clinic franchise, Vitaldent has been arrested after a National Police investigation revealed accounting regularities on a massive scale.
Uruguayan-native Ernesto Colman, who opened his first clinic in Madrid in the late eighties, has been detained along with twelve others for crimes against the Treasury, including fraud and money laundering. 
The rapid franchising of the company, which led to some 350 clinics being opened nationwide, led to Mr Colman being nicknamed 'Dentist.' The company's website claims that Vitaldent has several million customers. 
Prosecutors allege that Mr Colman headed a "criminal organisation" which would strong-arm franchisees into paying him large cash sums that were never declared to Spain´s tax authorities and were instead moved to accounts in Switzerland and Luxembourg and also used to buy buildings and rural properties.
Several millions of euros were found in the Swiss accounts, having being laundered through a process of trading pricey thoroughbred horses, investigators claim. 
As well as the thirteen persons arrested, the police seized 15 records from Vitaldent offices as well as 36 luxury vehicles and a private plane worth €1 million. The company´s impressive property portfolio included 124 farms and a further 103 rural properties, which have since been confiscated.  
Financial assets divided between 25 different banking institutions have also been frozen, as well as a further €5 million in a SICAV collective investment scheme. 
According to reports on February 17, Spain´s Economic and Tax Crime Unit (UDEF) feared that Mr Colman was planning to flee the country with the proceeds of his alleged ill-gotten gains, defrauding franchisees of an amount totalling more than €10 million. 
Twelve of the suspects were arrested in the Community of Madrid, except one man, aged 44, who was arrested in Torrevieja in Alicante province. They include Bartolome Conde, Vice President and Vicente Samper, former Commercial Director. 
The detained have been made available to Majadahonda´s Court of Instruction No.2, also in the community of Madrid.  
The 350 franchised clinics are currently still in operation, despite the arrests of the company´s bosses.