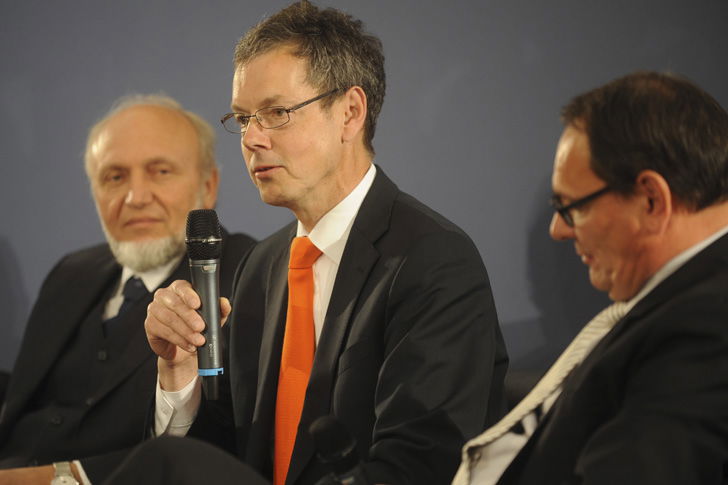 ECONOMIC advisors to the German government are recommending that in order to protect its own economic integrity a decision should be made to move away from the previous underwriting of Eurobonds issued by the weaker governments in the Eurozone.
According to one dissenting member of the advisory group, this could have a catastrophic effect on the economies of at least three countries, Italy, Portugal and Spain, who currently rely on the issuing of bonds in order to raise funds.
Apart from taxation and 'handouts' from the EU, these countries in particular have been obtaining loans by issuing interest bearing bonds which can be surrendered for their full value on pre-determined dates.
This has been attractive to a number of corporate investors as they knew that the bonds would be protected by the other members of the Eurozone even in the event that the country issuing is unable to buy back the issued bonds.
Germany, however, is considering the proposal that no government or investor should be protected in this way and that if a country cannot meet its obligations, then the investor should effectively receive only a percentage of the value of the bonds it holds rather than the full amount which is currently the case.
What the dissenter Professor Bofinger believes is that if this appears to be going ahead, then investors will jump ship as quickly as possible, leaving the governments involved effectively bankrupt, unable to raise any new funds and unable to control their financial destiny if still within the Eurozone.
He predicts therefore that the three countries mentioned would be better to flee the Eurozone sooner rather than later and revert to their own currencies which they could control, although they could still come unstuck if they tried to raise too much money or allowed their debt to exceed their GDP which is currently the case with Portugal, and Spain is close.
Spain in particular is in a tricky position as it still has no government able to guarantee a way forward and with Podemos looking to increase expenditure by €84 billion as part of any agreement to support a coalition, the financial situation could become even more complicated.