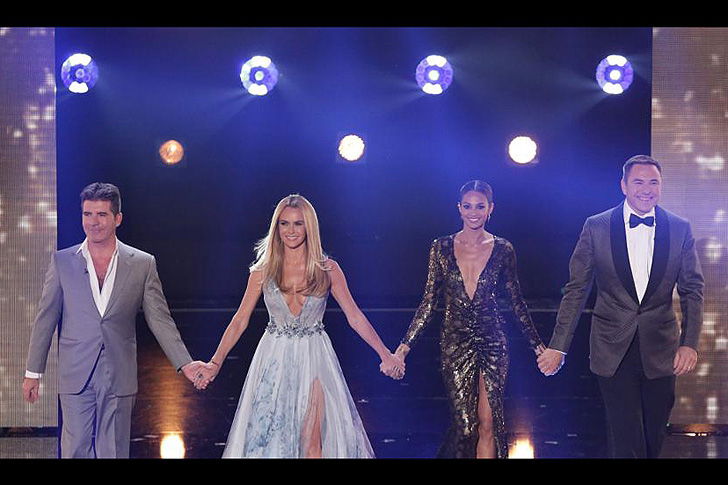 BRITAIN'S GOT TALENT already offers a pretty amazing prize, with the winner picking up £250,000 and a spot at the Royal Variety Performance – but this year's victor might be getting something extra special. 
Speaking at the auditions, Simon Cowell teased that there are plans afoot to give the winner an extra treat to mark the 10th series this year. "We have a special surprise for the winner," he told the crowd. "It's priceless, worth a lot of money, and we're going to do it for the 10th series." 
Even Cowell's fellow judges Alesha Dixon, Amanda Holden and David Walliams seemed surprised by the announcement, as he added: "Even these guys don't know." Britain's Got Talent will be back later this year on ITV.
Ant & Dec will help The Queen celebrate her 90th birthday by presenting a special ITV broadcast live from Windsor Castle. The pair will host the celebration and take a look back at Elizabeth II's life and reign later this year. Over 1,500 people – including a host of celebrity guests – and 900 horses will feature in the spectacular event. 
Ant & Dec said: "We are honoured to be hosting this special celebration of Her Majesty The Queen's 90th Birthday.  This spectacular evening will bring together some of the best known names in the entertainment world who will perform with 900 horses and 1,500 participants to mark this very special birthday."
ITV's director of entertainment and comedy Elaine Bedell added: "We are delighted to be celebrating Her Majesty The Queen's 90th Birthday with this stunning evening of entertainment. 
"With Ant & Dec hosting this special event, viewers will get to enjoy the very best of British talent alongside some remarkable performers in celebration of the Queen's landmark birthday." Prince Charles, Camilla, Duchess of Cornwall, Prince William and Catherine, Duchess of Cambridge will contribute to the film, along with leading public figures from the UK and around the world.
If you would like me to answer any questions you may have on satellite TV or to expand on anything I have written about please call me on 678 332 815 or email richard@europa-digital.com. 
I look forward to your comments and questions.  Don't forget to listen to my radio show every weekday from 10am on Spectrum 96.1 & 106.8FM, now covering almost 3000sq kms of Costa Almeria and Calida or online at costaalmeria.spectrumfm.net.