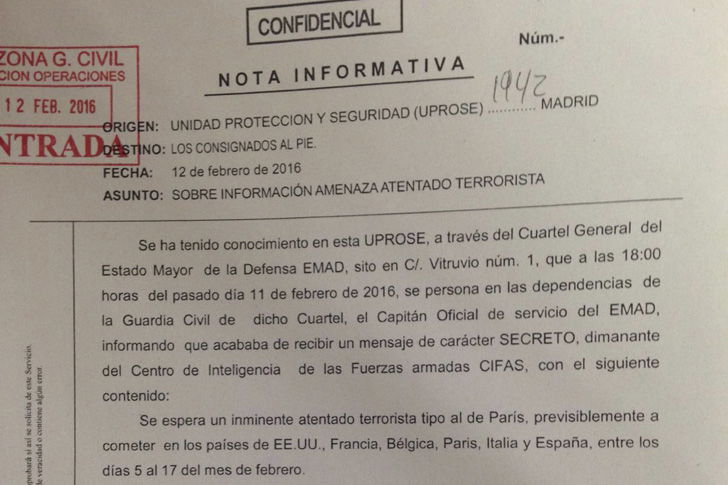 A LEAKED confidential document produced by Spain´s Guardia Civil details that a terror attack "like the one in Paris" is imminent and will be carried out in the Spain, France, Belgium, Italy and the US in February. 
The police warning, which was issued by the Guardia Civil unit in Madrid (UPROSE) was published by El Confidencial and states that attacks could happen at "sensitive sites such as train and bus stations or Armed Forces bases". 
The document describes the threat´s source as a "SECRET" message delivered by personnel at the Spanish Defence Headquarters on February 11, who received the information from Spanish military intelligence (CIFAS). 
The Spanish Home Office have since confirmed the threats of this kind are "frequent" and have been since Spain´s terror alert shot to level 4 after the Tunisian terror attacks in June 2015. 
A Home Office spokesperson confirmed that a credible threat had been issued but that security experts had since confirmed there is "nothing to worry about" on this occasion.