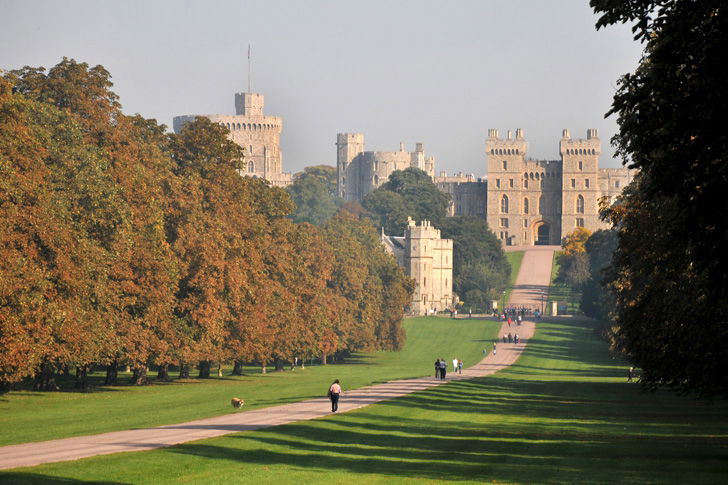 ON APRIL 21 1926, a child who was to be named Elizabeth Alexandra Mary was born to King George VI and Queen Elizabeth.
Now almost 90 years later, a lot of the world is getting ready celebrate the Queen's 90th Birthday (plus of course Prince Philips 95th) with a whole raft of special events.
Back in November 2015, seated tickets to watch the four-night theatrical spectacular – which will feature 900 horses and 1,500 participants, including musicians, dancers and choirs, actors and artists – sold out within hours, but now, a free ballot (which opened on February 15) will give more people the opportunity to celebrate this landmark birthday with Her Majesty .
Five thousand tickets will be available for royal aficionados to find a spot on the Long Walk, in the grounds of the Home Park, Windsor Castle, on Sunday May 15, which is the last night of the Queen's celebration show. Half of the draw will be limited to local Windsor residents, and the remainder of tickets will be open to all.
The lucky winners will be able to celebrate a pre-performance party on the grass and they will be able to see celebrities arriving on the red carpet and watch the performance on giant screens.
Various members of the royal family will attend the show each night, and the Queen will go to the Sunday night performance, which will be broadcast live on ITV hosted by the ever present Ant and Dec who recently spent several days with HRH Prince Charles and his sons.
Members of the public can apply for up to four tickets and have four weeks to register online at hmq90.co.uk or in writing at Celebration on The Long Walk, The Old Booking Hall, Windsor Royal Shopping, Thames Street, Windsor SL4 1PJ so if any of our readers are travelling to the UK at that time, now is the perfect opportunity to try to get hold of some tickets.
Celebrations will also take place during the Queen's official birthday weekend in June with a street party in the Mall, a service of thanksgiving at St Paul's Cathedral and the traditional trooping the colour ceremony.
Her Majesty is to be congratulated as at her age many people would be hesitant about planning too far ahead.