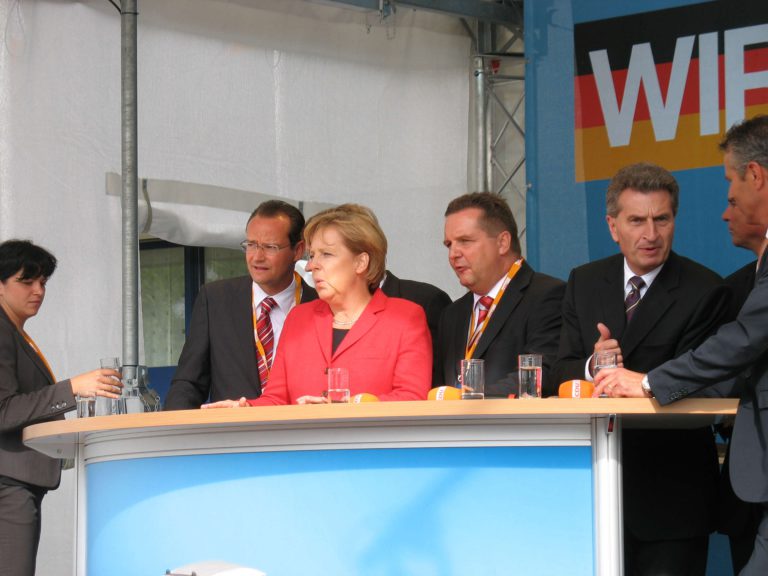 A WAR of words has erupted between British and German political grandees over the UK's continued negotiations to reform its positioning within the European Union ahead of the Brexit referendum later this year. German MP Gunther Krichbaum suggested that Britain would fail if it tried to go it alone and denounced its demands as selfish and against the collective spirit of the institution.
Senior Tory MP Bill Cash retorted "There is history between our two countries. We have had to battle for our freedom over the last century. We should not and will not be governed by EU majority voting dominated by Germany."
Krichbaum, a close ally of German chancellor Angela Merkel, has been a vocal critic of the UK's indecisiveness over its place in continental politics and condemned the recent discussions between David Cameron and EC president Donald Tusk.
"These proposals go right up to the pain threshold, because we won't make the European Union stronger with special national paths, but rather weaker," he said, having also raised the prospect of trade tariffs as a consequence of a British exit from the union.
"This Europe is not a multiple choice organisation, where I can cherry pick what I like, and not what I don't want," he added. "Only together will we be strong."
The point scoring political squabble comes as Europe prepares for a crucial weeks of talks with the prime minister flying out to sway the European Parliament on Thursday February 11 and a draft agreement is expected to reach the UK cabinet by next weekend.
With the stakes higher than ever for the ruling parties of both the UK and Germany, the debate is being hijacked by public appeasing soundbites amid a media feverpitch quickly reaching absurd proportions. Stereotypes and mindless accusations abound but the real substance of Cameron's trip is yet to be revealed.