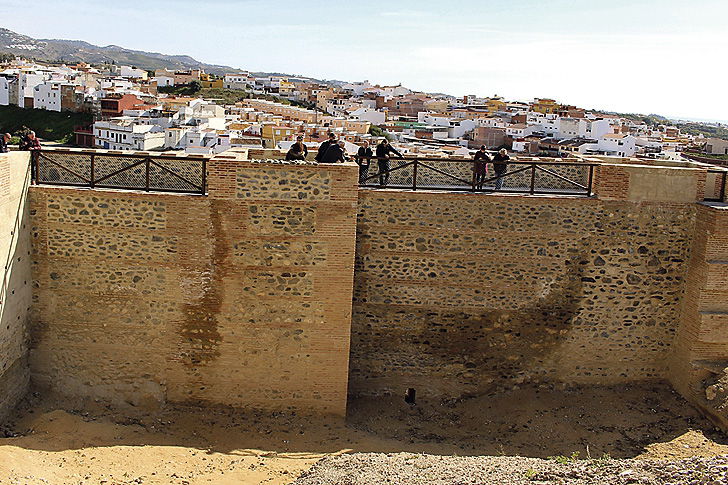 RECONSTRUCTION work on the southeast wall of the Velez-Malaga Alcazaba (a type of Moorish Fort) has come to a close. The work had a total budget of €66,854. 
In addition to the reconstruction of the wall, €18,600 was spent to give the irrigation system of the garden area of the Alcazaba a tune up.
Town Planning councillor Maria Jose Roberto, Infrastructures councillor Cynthia Garcia, and Parks and Gardens councillor Marcelino Mendez-Trelles recently headed to the Alcazaba to check out the improvements.
The work was co-financed with European funds, 80 per cent European funds and 20 per cent municipal funds, to be exact. 
Roberto said that the reconstruction work was important because "it can be visited by residents and tourists, and additionally has been adapted so that people with reduced mobility can enjoy it." 
Garcia pointed out that the work has restored the building to the former height and glory that it possessed at the end of the 19th century.
Meanwhile, Mendez-Trelles expressed her pleasure at the revamped garden, which has a surface of 2,000 square metres, 1,100 of which will reap the rewards of the newly modernised irrigation system.