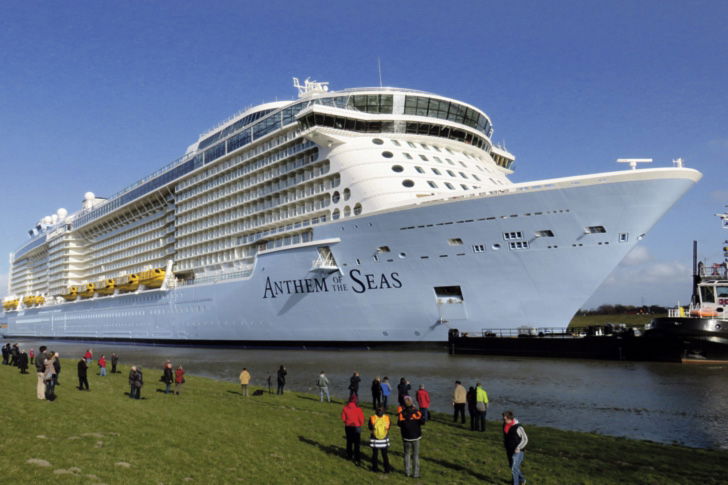 ONE of the world's newest and biggest cruise ships was caught in a such a powerful storm on February 7 that the captain had to order passengers to stay in their cabins for safety reasons, although some passengers reported that there was so much broken glass in the bathrooms that it was more dangerous than the public areas.
According to Royal Caribbean, owners of Anthem of the Seas, the weather was so wild with extreme wind and powerful seas that because of the damage, it had no option other than to terminate the cruise and have the vessel return to port in New Jersey for repairs.
Costing $940 million (€835 million) and weighing 167,800 tons, the vessel is the third largest cruise ship to be built but the owners never envisaged the sort of weather it encountered during the voyage.
Despite the fact that there was a great deal of damage done to the vessel internally, only a very few of the 4,529 passengers or 1,616 members of the crew received anything other than minor injuries although one member of the US Senate has called for an investigation as to why the vessel was allowed to leave port in the first place.
Disappointed passengers are due to receive a full refund as well as discounts for any future booking.