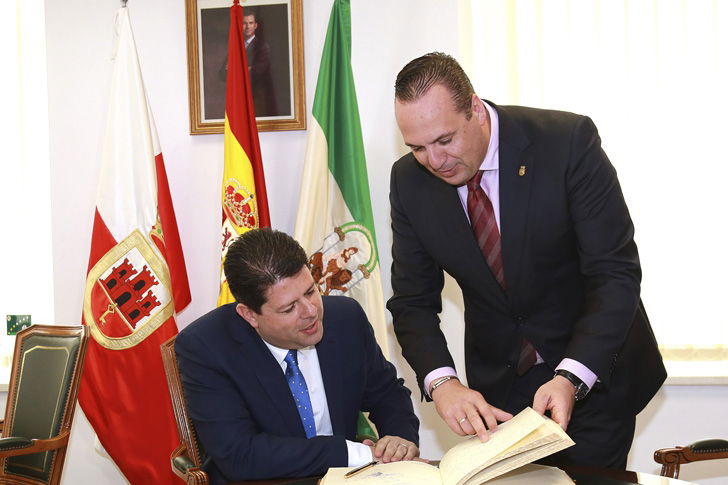 As part of his on-going of dialogue with representatives of local Spanish towns, Chief Minister Fabian Picardo travelled the few miles across the border on February 12 to meet with the mayor of San Roque, Juan Carlos Ruiz Boix.
The meeting had been arranged to discuss ways of cultural and business co-operation despite any problems with the frontier or national government.  As the mayor represents the Socialist party which may form the next Spanish government it is possible that the PSOE will in any case be generally less antagonistic.
This is the first visit the Chief Minister has made to the Campo area since returning to office following the elections, although a photograph of him signing the visitors' book in front of the San Roque flag has garnered some adverse comments on social media.