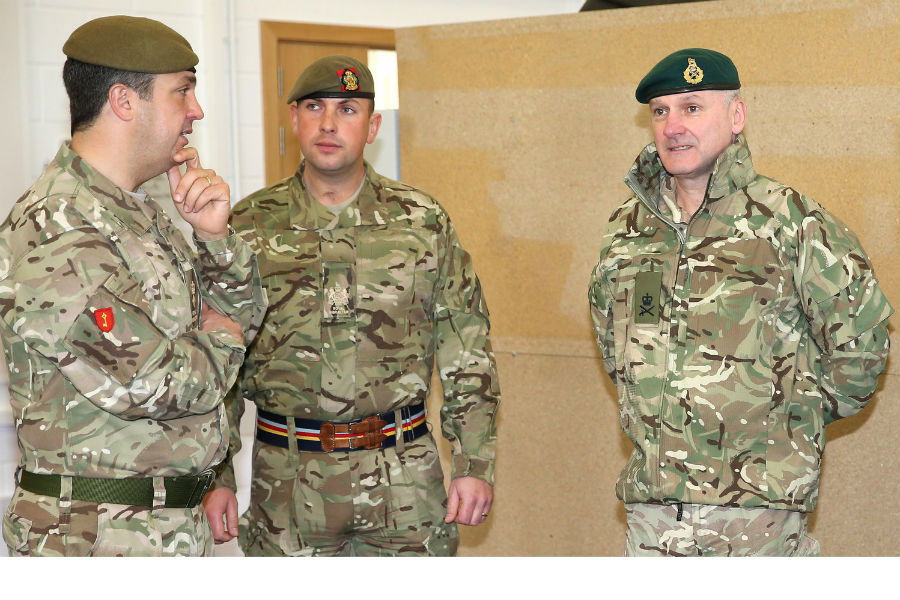 LIEUTENANT GENERAL Edward Davis, Governor and Commander in Chief of the Royal Gibraltar Regiment had his first formal meeting with the British Armed Forces Gibraltar on a visit to the Royal Gibraltar Regiment on February 10.
The Commanding Officer Lieutenant Colonel Ivor Lopez led the Governor on a tour of Camp Devil's Tower, where they visited the new facilities of the Regimental Band and the Motor Transport Section.
The regiment will be travelling to the UK for annual training which is given the code name Jebel Tarik. The four week exercise will involve about 170 regular and reserve soldiers which will ensure that the regiment maintains its operational capabilities and is able to cope with any eventualities over the next 12 months.
During this absence, men of the 10th Signals Regiment in Gibraltar will to cover the normal activities of the Royal Gibraltar Regiment.