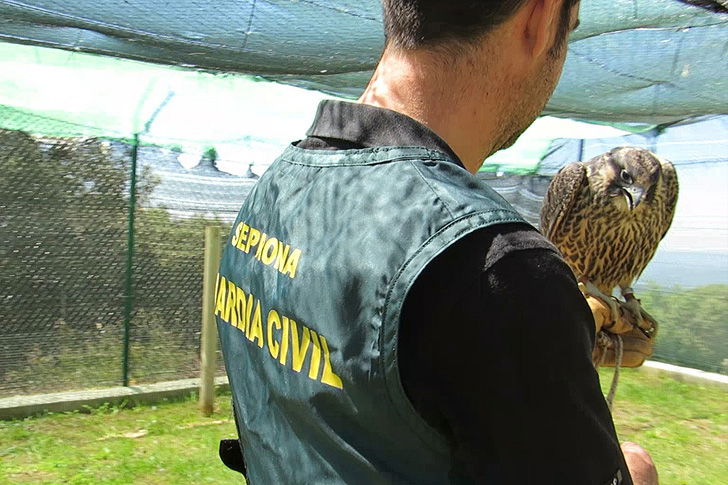 A CRIMINAL network dedicated to the illegal trafficking of falcons has been broken up by Spain's Guardia Civil, reports from February 11 confirm.
Operation MUNIN has investigated 49 people and 38 breeding centres, which lead to the seizure of 20 'hybrid' falcons, and revealed that birds were being sold to buyers in the United Arab Emirates without the legal documentation. 
Over the last few years, investigators believe as many as 500 hybrids of peregrine falcons and gyrfalcons, with a combined value of more than €1 million, may have been illegally exported to the UAE, where falcon racing is an elite sport known for its big cash prizes. 
The leader of the bird-smuggling ring is reported to be a Syrian national who "illegally extracted them from their natural environment." One pair of falcons can fetch up to €3,500, sources suggest. 
The illegal trafficking of the precious hunting birds poses a significant threat to their conservation, particularly in the case of the peregrine falcon, which is a protected species in Spain.  
During their investigations, police made arrests at breeding centres in Asturias, while 11 of the 20 birds were seized in Zamora, in Castilla y Leon, and the other nine in Madrid airport.