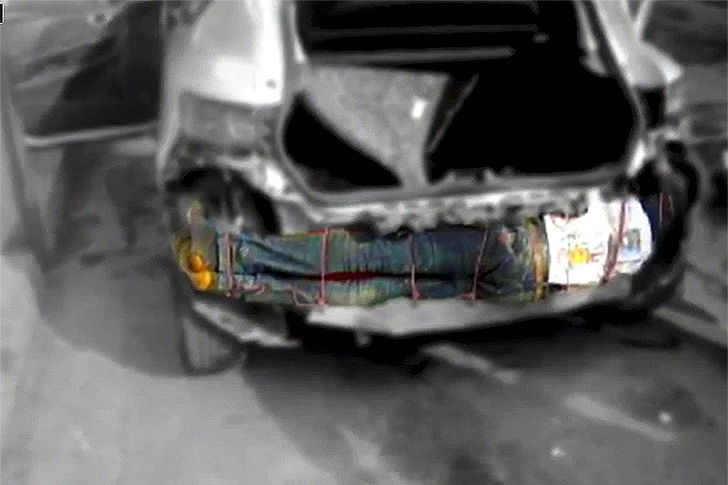 A Moroccan immigrant tried to enter Spain by strapping himself into the bumper of a car, reports from February 11 confirm. 
Guardia Civil officers discovered the man as the driver of the vehicle he was travelling in attempted to cross the border from Morocco into the Spanish enclave of Melilla. 
When officers first stopped the vehicle, the driver, also a Moroccan, is said to have run, before being pursued by police and arrested. 
Police proceeded to search the vehicle and, after detecting the man´s heartbeat using a special machine, they proceeded to dismantle the front bumper and found the man, reported to have been tied in place by ropes. 
A spokesman for the Guardia Civil, Francisco Perez, confirmed that the man "was in a very serious way", and required medical attention due to his experiencing "problems breathing" and "numbness in several parts of the body". 
Reports suggest that he has since been released from hospital and is now in a holding centre in Melilla. 
The driver and another Moroccan passenger, aged 46 and 24 respectively, have been arrested and are expected to be detained after being handed over to a judge.
The latest report of immigrants trying to sneak through the completely sealed and fenced off border between the two countries follows one that happened just hours before as two Guineans, aged 24 and 13, were discovered in a concealed space under a seat of a Mercedes.