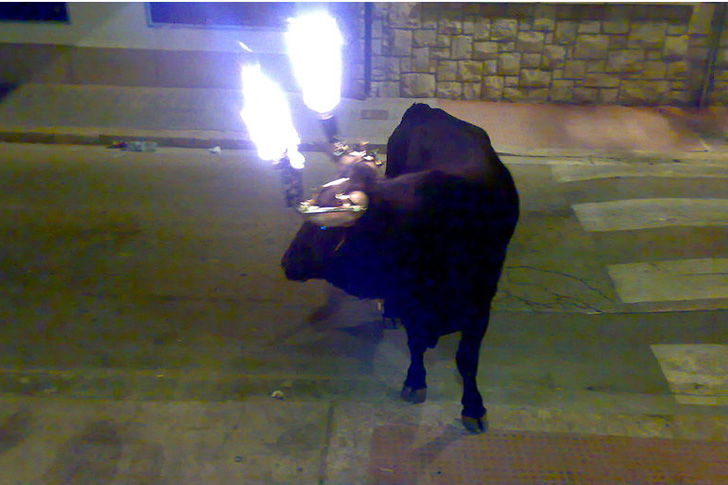 REPORTS from February 11 confirm that Ondara's council has led the way to become the first town in the Marina Alta area to ban the controversial practise of 'toro embolado' at their fiesta for Sant Jaume. 
Responding to the results of a resident's survey by the local government, the leftist council and representatives from Ondara's bullring confirmed the move in a statement, saying that the traditions would not be part of 2016's fiesta programme as they did not respect the bull. 
Toro embolado is also known as 'bou embolat'. It's literal meaning is 'bull with balls' and the peculiar custom involves tying flaming balls of material to the animal's horns, before loosing it onto the streets at night. 
Particularly inventive fiesta organisers have been known to use fireworks instead of the fiery balls. 
The activity is still practised in several Spanish towns across the country, despite the efforts of animal welfare activists, who, in recent years, have campaigned for it to be banned.   
It is hoped that the Ondara ban will be imposed in other Spanish towns, now the Valencian village has blazed a new bull-friendly trail.