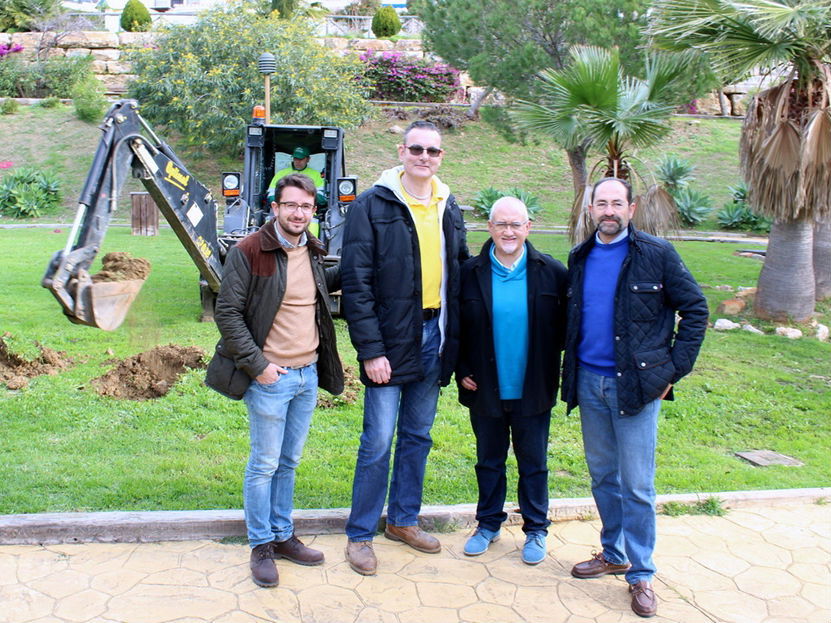 THE ESTEPONA Council has signed an agreement with tourism company Time in Spain Holidays S.L. according to a press release issued on February 8 whereby it is intended to plant 185 different species of trees in Seghers Public Park.
Deputy Mayor Blas Ruzafa explained that this was a very important enterprise which helps to fight climate change and to improve the air quality thanks to the voluntary contributions of the customers of this company based in the Costa del Sol.
Time in Spain Holidays representative Martin George Curd said that they had launched a campaign with their customers in order to make them aware of the importance of reducing carbon dioxide emissions.
This campaign has so far raised €3,000 which has been used to purchase several species of trees which will be planted in Seghers Public Park during the next few weeks.
Mr Ruzafa said that this agreement is part of the council Plan Arbol (Tree Plan) which has allowed the planting of 6,000 new trees in the town since its launch in 2012.   
With its slogan 'a tree, a life,' the council is also growing trees in its nurseries so that it can plant a combination of mature and young examples around the town.