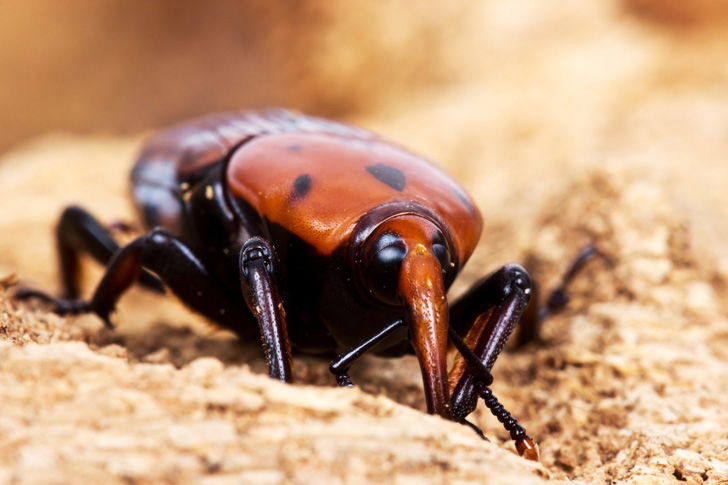 MIJAS residents have been asked to assist the town hall in tracking down red palm weevils, a ´snout-nosed´ beetle which can be deadly to trees if not caught in time, reports from February 9 confirm.   
Red palm weevil larvae is known for boring large holes in palm trunks, which weakens the tree and can bring about its death. 
Known for infesting young palm trees including the coconut palm, date palm and oil palm, the rust-red-coloured beetles can grow to between two and five centimetres long. They also have a prominent proboscis snout. 
Councillor Lourdes Burgos confirmed that outdoor workers from Mijas´ Parks and Gardens Department have identified the presence of the red rogue in local palm trees. 
Urging residents in Huerto Los Naranjos, La Cala and Calahonda to check their trees and report any sightings of the beetle, Ms Burgos explained "our workers are examining the trees in public areas, but not on private properties".
The first appearance of the red palm weevil in southern Spain was recorded in 1994. Two years later the Spanish government banned the importation of palms from those countries blighted by the pest.