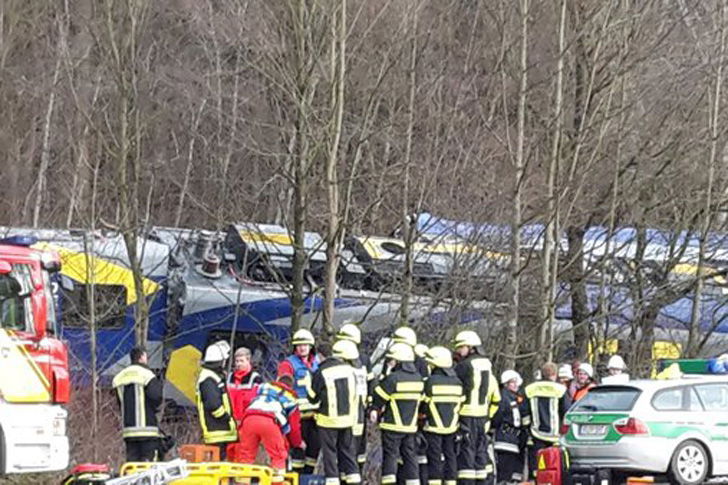 AT LEAST eight people have been killed and more than 100 people injured in a collision between two passenger trains in the German state of Bavaria, reports from 9 February confirm. 
The accident happened near spa town Bad Aibling, 37 miles south-east of Munich. Both trains are reported to have been partially derailed.   
Rescue teams are still trying to free those caught in the wreckage. The trains' two drivers as well as two guards are said to be among the dead. 
A statement by regional train company Meridian confirmed that the "a tragic accident" happened on a single track route at approximately 7am local time. 
A Bavarian police spokesperson, Rainer Scharf said the regional trains had "collided head-on at a low speed".
A rapid response by emergency services has seen some several hundred personnel attending the crash site, which is located in a densely forested region close to the Manghill river, and helping to evacuate casualties by helicopter and boat. 
The technical manager for Bayerische Oberlandbahn expressed his gratitude to rescue teams, saying "Our thanks go to the emergency services and workers who gave their help so quickly".
The trains are believed to have been carrying commuters but had fewer schoolchildren than normal, due to carnival holidays falling at this time.