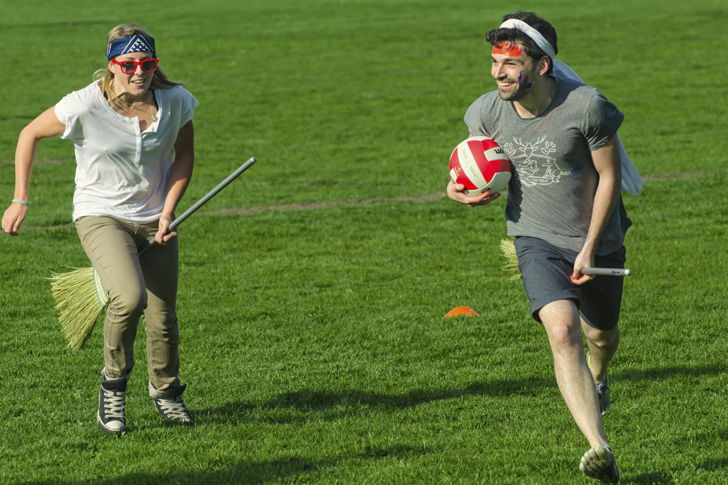 FOR THOSE who don't know, quidditch is the mythical game invented by J.K.Rowling which Harry Potter excels in whilst attending Hogwarts School of Witchcraft and Wizardry and the game is now fact rather than fiction.
This game, which according to the novels is played on flying brooms, has arrived in Spain, where young fans of Harry Potter practise a similar sport – without the flying brooms – that mixes rugby, handball and dodge ball.
In fact, one of the oldest quidditch teams in Spain is Malaga team Malaka Vikings, formed in September 2014 and they will represent Andalucia in the Spain National Quidditch Championships, which will be celebrated over theweekend of February 13 and 14 in Madrid.
It is true to say that participants take this sport very seriously, don't like to be called geeks and follow very similar rules to those in the book, despite the fact that they cannot fly. 
Scoring is quite complicated with a number of different ways of scoring although if you collect the Golden Snitch then the game should automatically come to an end. It appears that the team from Malaga has enjoyed a great deal of success in its short life and is one of the favourites to sweep up the prizes, as long as they don't let go of their brooms.