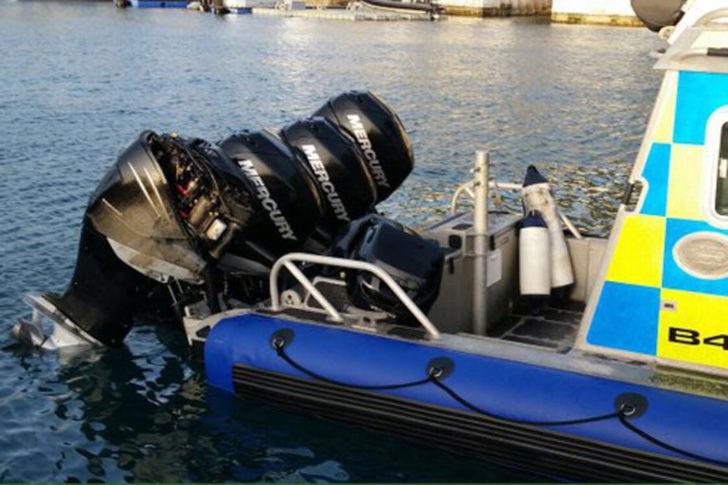 WHILST patrolling British Gibraltar territorial waters on Sunday February 7, the crew of the Royal Gibraltar Police vessel Sir John Chapple spotted a single RHIB vessel which they followed until it left Gibraltar waters.
Later that same day, they spotted two vessels in territorial waters, one containing four people and the other six. A decision was made to approach the larger of the two boats which was closer to Eastern Beach. Having spotted the RGP RHIB, the suspected smugglers made a direct run at the police vessel and struck it, damaging one of its four engines.
After the collision, the intruding vessel shot away but the RGP pilot then gave chase to the other vessel, on three engines, which also escaped although it is reported that some of the occupants may have been detained in Spain later that day.
The crew of the Sir John Chapple returned to their base without any members of the crew being injured, but the events of the day show the lengths that smugglers will go to in order to avoid arrest.