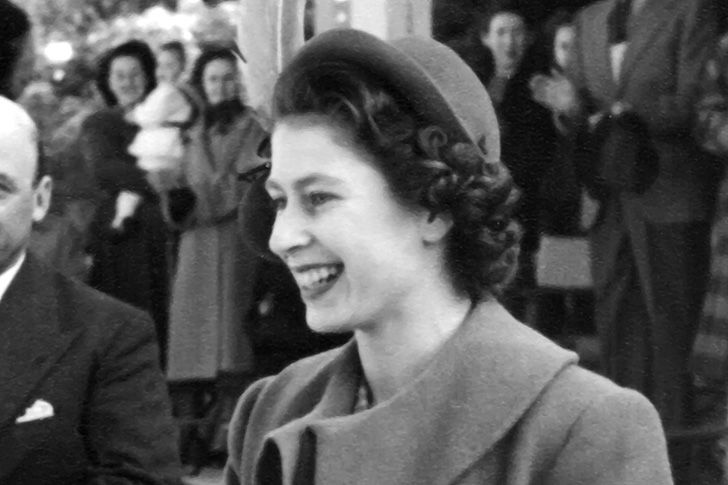 GEORGE VI had not been a well man for more than a year and had been operated on in order to remove one of his lungs which meant that when Princess Elizabeth and the Duke of Edinburgh travelled to Canada in his stead on an official visit, they packed black clothes in case he died whilst they were away.
He did however appear to make a good recovery and was due to travel to South Africa on a vacation, the royal couple were comfortable to travel to Kenya to see the wildlife and reinforce the interest that Britain took in that country.
At some time on the night of February 5 or the morning of February 6, the King died in his sleep and the Princess then became Queen Elizabeth. She immediately returned to London, although her plane was delayed due to a thunderstorm, to discover a country in mourning and a formal proclamation had been published in The Times concerning the accession which stated;
"Upon the intimation that our late Most Gracious Sovereign King George the Sixth had died in his sleep at Sandringham in the early hours of this morning the Lords of the Privy Council assembled this day at St. James's Palace, and gave orders for proclaiming Her present Majesty.
WHEREAS it has pleased Almighty God to call to His Mercy our late Sovereign Lord King George the Sixth of Blessed and Glorious memory, by whose Decease the Crown is solely and rightfully come to the High and Mighty Princess Elizabeth Alexandra Mary:
WE, therefore, the Lords Spiritual and Temporal of this Realm, being here assisted with these His late Majesty's Privy Council, with representatives of other Members of the Commonwealth, with other Principal Gentlemen of Quality, with the Lord Mayor, Aldermen, and Citizens of London, do now hereby with one voice and Consent of Tongue and Heart publish and proclaim that the High and Mighty Princess Elizabeth Alexandra Mary is now, by the death of our late Sovereign of happy memory, become Queen Elizabeth the Second, by the Grace of God Queen of this Realm and of all Her other Realms and Territories, Head of the Commonwealth, Defender of the Faith, to whom Her lieges do acknowledge all Faith and constant Obedience with hearty and humble Affection, beseeching God by whom Kings and Queens do reign, to bless the Royal Princess Elizabeth the Second with long and happy Years to reign over us.
Given at St. James's Palace this Sixth Day of February in the year of our Lord one thousand nine hundred and fifty-two."
After a meeting with the Queen at St James's Palace in the morning of 8 February, the accession proclamation was read to the public by the Garter King of Arms, Sir George Bellew and arrangements proceeded for the funeral of the King and the coronation which took place in June 1953.