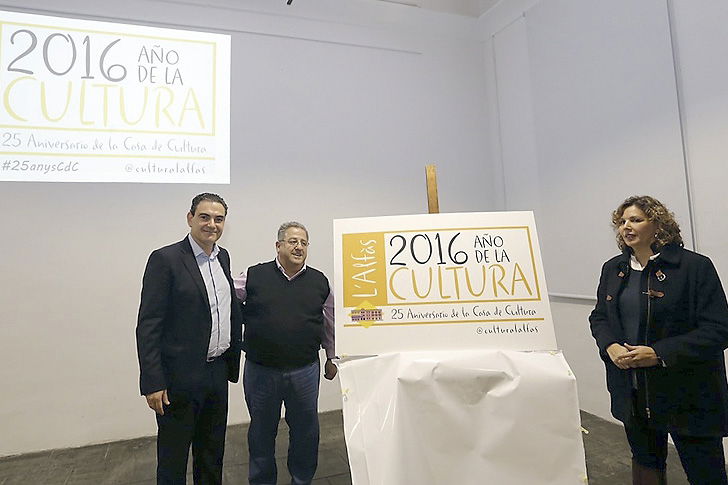 THE Casa de Cultura in L'Alfas del Pi was opened on March 2, 1991, and will be celebrating its 25 years with a series of events, starting on Wednesday, March 2 with the unveiling of a plaque commemorating the 25th anniversary, an audio-visual presentation '25 years of the Casa de Cultura of L'Alfas del Pi' and a tribute to the cultural association of the municipality.
On Thursday March 3 journalist, politician and writer Fernando Delgado will present the conference 'Culture in the space of all', and pay tribute to people who have excelled over the years because of its links to the world of local culture.
Friday March 4 will see the opening of an exhibition (on loan from the Museum of the University of Alicante) entitled 'Paisajes' (Landscapes) by sculptor, painter and graphic artist Eusebio Sempere. In addition, writer and director Juan Luis Iborra will present one of his films, 'Tiempos de Azucar' (Sugar Times), filmed in the town. A film showing the 'making of' will also be shown.
On Saturday March 5 the Alicante Symphony Orchestra, directed by Juan Iborra, will give a concert, and from March 6 to13 the fourteenth Mostra de Teatre de L'Alfas del Pi will be presented, which this year will pay tribute to the actress Veronica Forqué with the delivery of Pi d'Honor 2016.
There will also be a Design Market in the new cultural space Escoles Velles, on March 4, 5 and 6, where independent designers will be showcasing the latest trends. 
More events will follow later in the year.