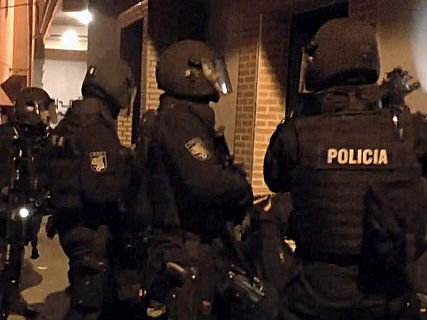 MEMBERS of a group with suspected links to Daesh and Al-Qaeda have been arrested by the Spanish National Police in Valencia, Alicante and the North-African enclave of Ceuta, reports from February 7 confirm.
The arrests are the result of a two-year police investigation into the foreign operations of Daesh and the Al-Nusra front, Al Qaeda's affiliate in Syria.
The suspects are said to be of Syrian, Jordanian and Moroccan nationality, and reports confirm that at least one of the group was responsible for transporting "military material, money, electronic and transmission material, firearms and precursors for making explosives" to fellow militants in Syria and Iraq.
Using an official company as a front, the group were able to ship the items in closed containers by claiming they contained humanitarian aid.
Their scheme was financed by an informal system of payment known as 'hawala', which, being based on trust, is easier to conceal than bank transfers.
So far, two of the seven arrested have been taken into custody. The investigation continues.