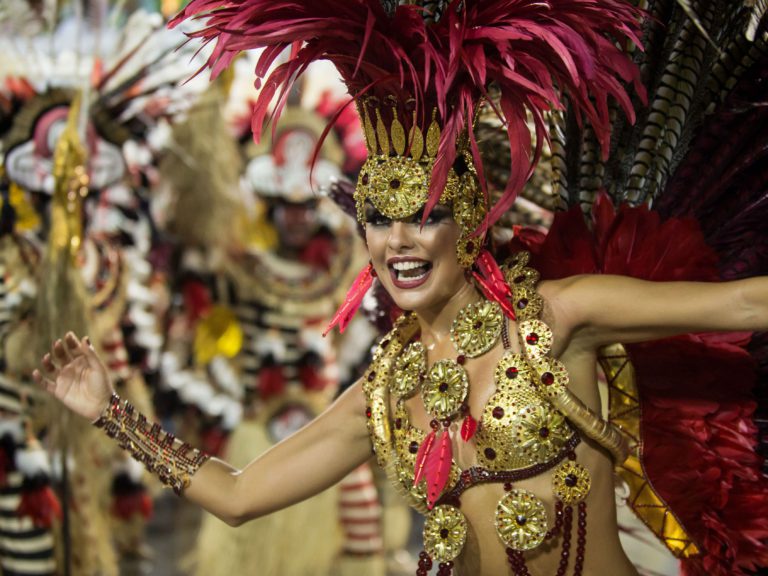 BRAZIL'S annual carnival got off to a spectacular start in capital Rio De Janeiro on February 5, as revellers congregated en masse to see the notoriously wild show and its daringly-dressed performers as they lead a five-day festival of non-stop celebrating and samba dancing.
The city's Mayor, Eduardo Paes, kicked off the danceathon, handing a giant key to the Carnival King, Momo, despite rising fears in the country about the ways Zika virus can be contracted, as it continues to spread across Latin America.
Reports from January 26, alleged that the Brazilian government sent some 200,000 soldiers into Brazil's rural and urban communities in an attempt to slow Zika's rapid advance. The World Health Organisation has warned that the virus could affect unborn babies across all countries in the Americas, and pregnant women are advised not to travel there.
Until recently, scientists researching the virus believed that the virus was spread solely by Tiger Mosquito bites, but some have since observed signs that the virus can be passed along with body fluids.
Before the 2016 carnival sprang to life, a biomedical sciences institute in Rio issued a statement to calm the increasing public anxiety about the virus, denying that the body fluids theory has been proven but advising pregnant women "to avoid kissing" anyone.  
Meanwhile, samba parades, each from different schools and clubs in the region, get ready to compete at the Sambadrome, where high-glitz and frenzied dance routines will thrill judges and the hip-shaking spectators.