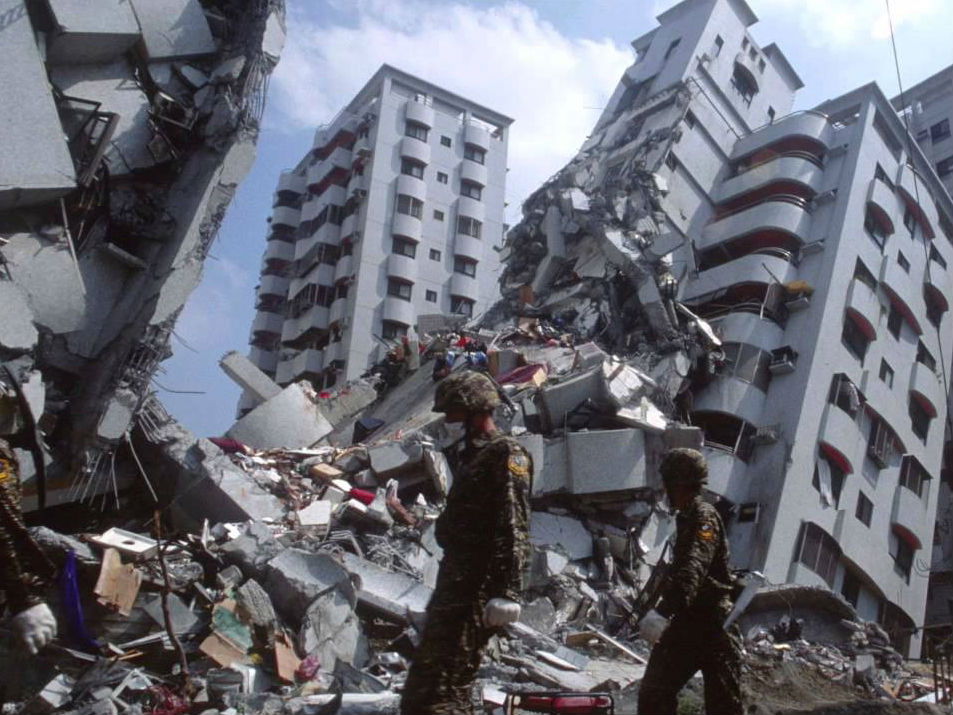 SEVEN people have lost their lives and another 303 are injured after a 6.4 magnitude earthquake hit a city in South West Taiwan on February 5.
The powerful quake, which occurred at 4am as many were sleeping, has reduced some buildings in the city of Tainan to rubble, as rescue teams fight to save those trapped within. At least one of those killed during the chaos was an infant.  
Visiting Tainan after the earthquake, Taiwan's president Ma Ying-jeou has pledged an "all-out-effort" to rescue as many people as possible, and confirmed that those who had lost their homes would be temporarily accommodated in a shelter.
Video footage shows dramatic scenes across the city, including the collapse of a 17-storey apartment complex, which fell during the tremors. The building is said to house at least 256 people, 200 of whom have since been rescued, while at least 30 are thought to be still trapped within
Tainan is home to 2 million inhabitants, some of whom came forward after the tremors to describe their experience. One man told reporters he had made a rope of clothes to lower himself from his ninth floor apartment, while another described waking to "a violent jerking motion" which lasted 40 seconds.
Earthquakes registering more than 6 on the Richter scale are not uncommon in Taiwan, which lies in a seismically active zone on the Pacific Ring of Fire. 42 active faults on the island have been detected by Geologists.
The last earthquake to cause significant damage on the island was in 1999, when a 7.7 magnitude quake killed 2415 people and destroyed 51,711 homes.