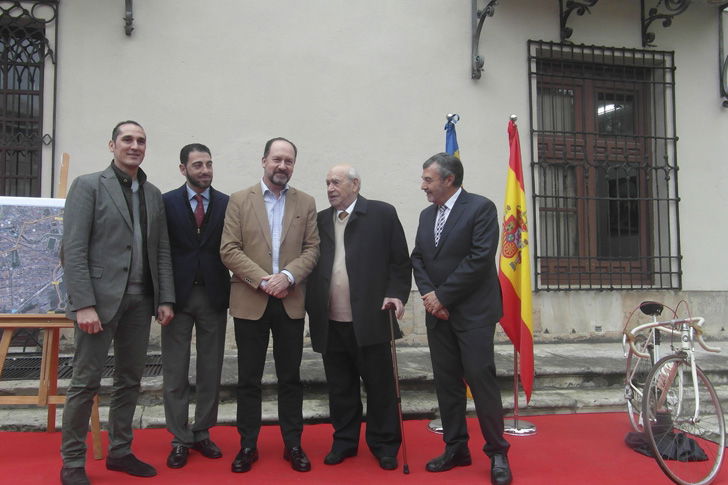 ORIHUELA welcomes the 'queen stage' of the Tour of Valencia on Saturday February 6.
Orihuela Mayor Emilio Bascuñana, was joined by Deputy for Sports, Pascual Diaz, Councillor for Sports, Damaso Aparicio along with the race director, Angel Casero, and local retired cyclist Bernardo Ruiz in announcing the event.
Orihuela will be the starting point for professional cyclists from all over Spain competing in this event. The 'queen stage' of the Tour of Valencia will start at 12.30pm, and consist of a 141km route across the Vega Baja to Xorret de Cati. 
Councillor Aparicio thanked the Delegation of Alicante for the "opportunity for our city to be used as the starting point."
Upon leaving Orihuela the cyclists will pass through the villages of Hurchillo, Arneva and Raiguero de Bonanza.
Mayor Bascuñana welcomes everyone to "enjoy a high level of cycle," and said he was pleased to host the event in the city. "As we were offered the opportunity we did not want to waste it as Orihuela has so many fans of the sport."  He added: "We will continue working on the sport and the promotion of healthy habits."
Deputy for Sports, Pascual Diaz concluded that the Tour of Valencia "is here to stay because for eight years it was not held."