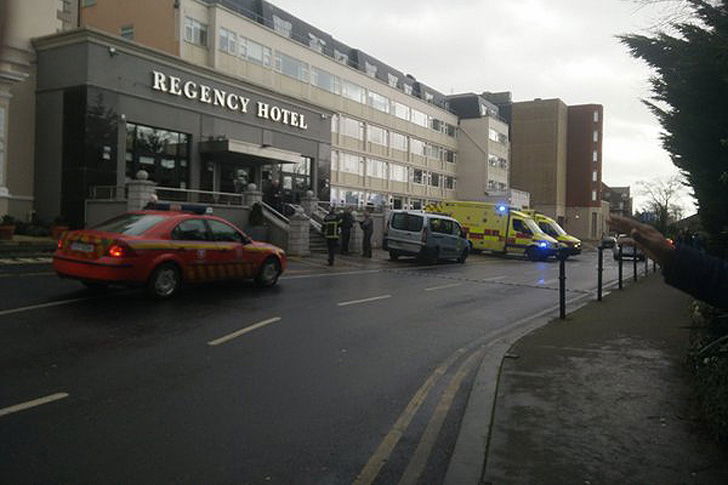 UPDATE: As time passes, more news is breaking concerning the shooting which happened in Dublin today.
Witnesses have said that a number of children and their parents were forced to take cover as just two men burst into the hotel lobby firing shots from their automatic weapons whilst a third man patrolled outside of the hotel warning people away.
All three gunmen escaped from the hotel in a van which was found burnt out nearby shortly after the shootings took place.
All three of the shot men were said to be in their 20s and of the wounded, one was shot in the leg and the other in the stomach.
The boxing match itself was being promoted by a relatively new boxing gymnasium based in the Costa del Sol and it is not known yet whether the fight due to take place on February 6 will now actually take place.
---
IF IT wasn't true, you would think that it was the plot of a bad movie but at 2.30pm on February 5, three men, said to be dressed in Garda uniforms and carrying semi-automatic weapons interrupted a WBC boxing weigh in and shot three people before calmly making their escape.
The weigh in at the Regency hotel in Dublin was taking place in advance of the fight between Jamie Kavanagh v Antonio Jao Bento for the WBO European Lightweight title and bystanders looked on in amazement as three people were shot, one fatally whilst the other two were seriously wounded.
First reports as police look for a possible motive, link the event to the murder of Gary Hutch, who was shot dead in Spain last September.It is believed that he was murdered by a drugs cartel led by an Irishman based in Spain and that the shooting in Dublin could be in retaliation for his murder.