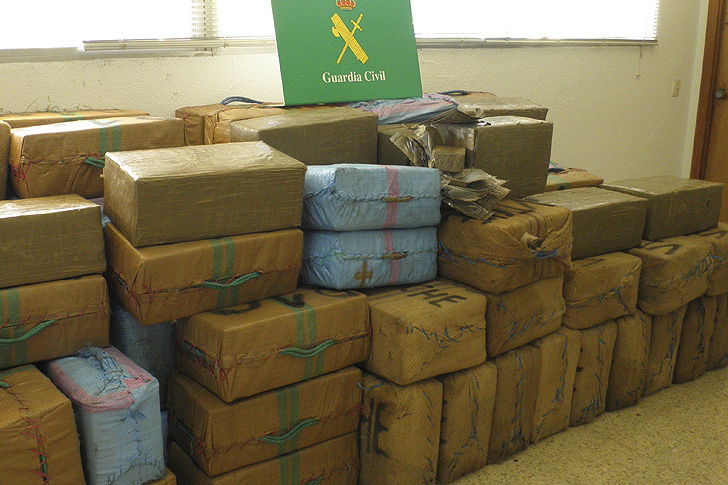 IN A RELEASE issued on February 5, the Guardia Civil announced that they had successfully seized nearly two tons of hashish, an inflatable boat and a Toyota Land Cruiser as well as two men on the Pajares beach Barbate.
As part of an on-going investigation, by officers of the Guardia Civil Torreplata and Integral System of External Surveillance (SIVE) of the Command of Algeciras they became aware of a vessel sailing close to the shore of Pajares which may have been associated with a cargo vessel and suspected that it may be delivering drugs.
Officers observed the boat make landfall and start to unload bales of what turned out to be cannabis into a car with the help of several men.
Realising that they had been spotted all of the men rushed off, leaving the boat, car and bales behind and following a lengthy chase, two of the men were apprehended whilst the Guardia Civil are still searching for the other criminals as part of an on-going investigation.