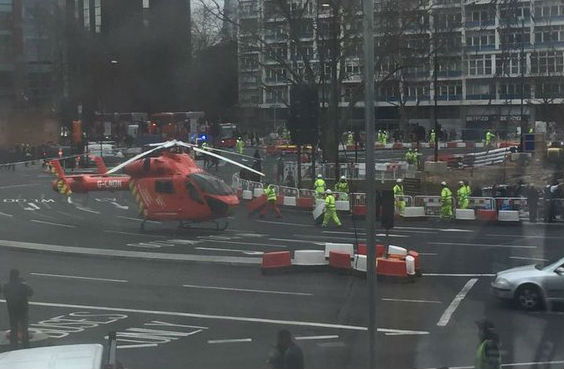 A REPORT issued by the Metropolitan Police on February 5 confirmed that a woman in her 80s had been knocked over by a lorry at the notoriously dangerous Elephant and Castle roundabout in south east London at approximately 12.30pm.
Emergency services including the police, ambulance service and air ambulance had responded to an alarm call but the woman was pronounced as being dead at the scene of the accident.
The driver of the lorry, simply described as being male has been arrested on suspicion of causing death by dangerous driving and was taken into custody at a south London police station.
The Elephant and Castle roundabout was closed for some hours and there was significant travel disruption in the area.