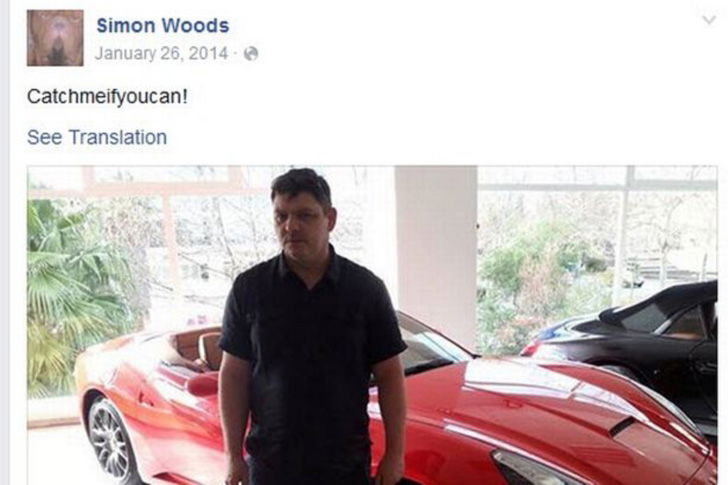 A FUGITIVE criminal who challenged British police to find him while goading them with photos of him living La Vida Loca abroad, is back behind bars after being arrested on UK soil. 
Braggart Steven Johnson, 40, of Prescot, Merseyside, used fake Facebook accounts to post photos of him living in South Spain, posing with flashy supercars and making reference to his enviable Spanish lifestyle to taunt police officers.
Mr Johnson was sentenced to almost seven years in jail for his part in a major cocaine trafficking operation, which saw Johnson´s home utilised as a safe house. He went on the run after breaching the conditions of his bail and is reported to have fled to Spain. 
According to reports from February 5, the British criminal needled police for months with blood-boiling status updates about having massages, owning a Porsche, and sailing around the Mediterranean in a luxury yacht. 
The cheeky convict also claimed he had picked up some good-life-style ´goat herding´ responsibilities while in Spain, writing on Facebook "Going to pick me goats up! 100 goats need milking every day!" 
However, tenacious police officers continued to investigate Mr Johnson´s whereabouts before comeuppance was finally served on February 5, when Steven Johnson was finally nabbed in the Merseyside village of Whiston.  
With the runaway convict back behind bars, a Merseyside Police spokesperson said "The arrest of Johnson shows that we never give up."