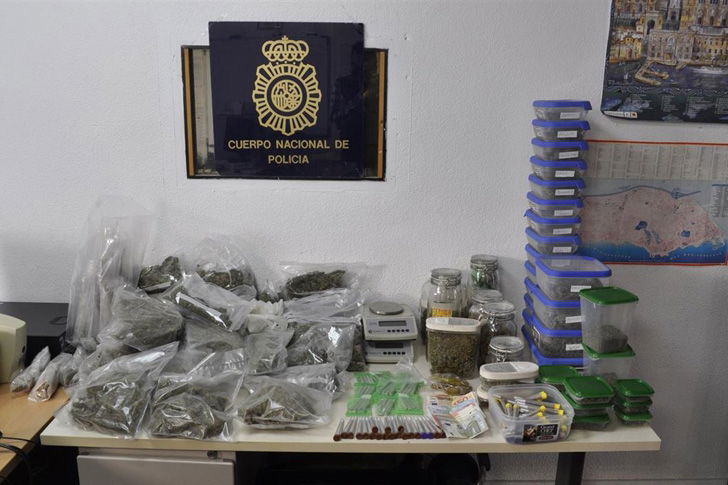 SPAIN'S National Police have successfully shut down two drug selling points in Torremolinos, after investigations revealed marijuana and 'date-rape' drug GHB were being distributed from the Costa del Sol tourist town.
The police operation began at the end of 2015, after officers became aware that an establishment owned by a tobacco smoking association had strayed into cannabis dealing. 
Further investigation alerted the police to a recreational area within the Spanish beach town, where Gamma-Hydroxybutyric acid (GHB) was being sold, as well as cannabis-related products. 
Reports from February 4 confirm that four people have since been arrested and illegal drugs, including four kilos of marijuana, 120 pre-rolled cannabis joints and 1.2 litres of GBH, have been seized. 
The identity of those arrested has not yet been released.