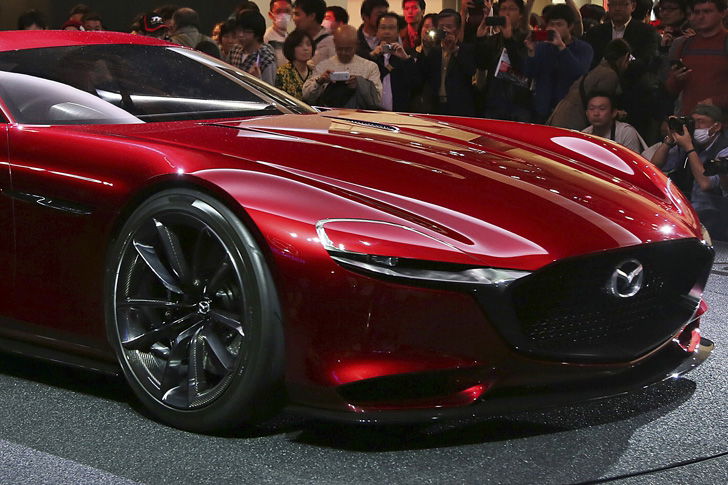 THE Mazda RX-VISION, a stunning rotary-powered sports car concept, captured the 'Most Beautiful Concept Car of the Year' award at the 31st Festival Automobile International. 
Ikuo Maeda, the company's international design chief, accepted the award on Tuesday evening (January 26) together with Kevin Rice, Mazda's European design director, Julien Montousse, his counterpart at Mazda North America, and Mazda designer Norihito Iwao.
It's another honour for Mazda's global design division, which took home three prizes in September at the Automotive Brand Contest 2015, including the prestigious 'Team of the Year' award. 
The RX-VISION was nominated this year alongside the Bentley Exp10 Speed 6, Peugeot Fractal, and Porsche Mission E. Mazda's concept shared the podium with the latter.
Unveiled at the 2015 Tokyo Motor Show in November, the RX-VISION exemplifies Mazda's challenger spirit.