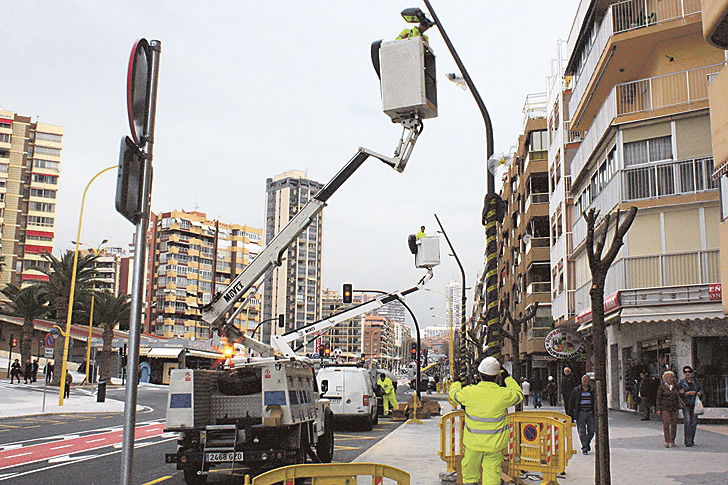 RESIDENTS and business-owners along Benidorm's Avenida Jaime I repeatedly clamoured for repairs and reforms to the much-transited road.
After a five year wait, rehabilitation is nearing completion but opinions are divided over the cycle lane running down the centre of the Avenida.  
Although welcomed by some cyclists, there have been complaints from others about the many pedestrian crossings cutting through the lane as well as vehicles turning out of side streets. 
With no designated unloading spaces, delivery vans and lorries park in the street so there is additional danger as cars invade the cycle lane when overtaking them, cyclists said.  
Neither are they happy at filtering into traffic where the lane ends at the petrol station, although the town hall confirmed that once the 2016 budget is approved, funds will be available to continue this to the top of the Avenida.