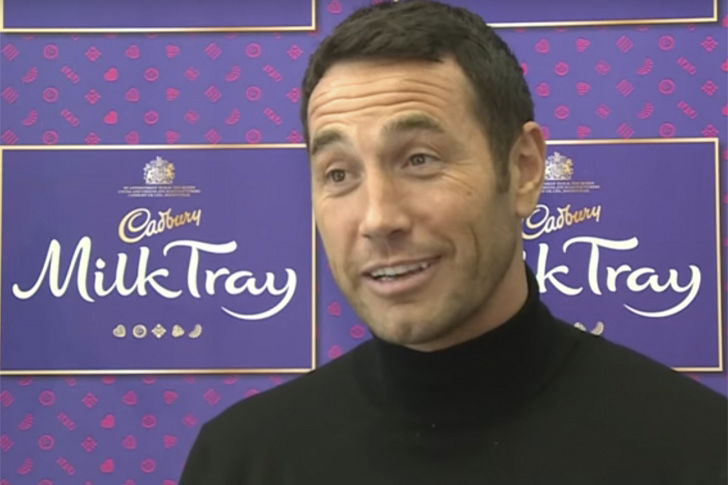 A CHESHIRE-BASED fire fighter has beaten 20,000 hopefuls to win the coveted role of Milk Tray man, impressing judges with his approachable demeanor and his rescue lifting skills, reports from February 2 claim.
Husband and father Patrick McBride, 39, is no stranger to the starry world of showbiz, having worked as model and appeared in TV adverts for several years, alongside his full-time position with Cheshire Fire and Rescue Service. 
For his latest audition, in London, Mr McBride attended in full firefighting kit before effortlessly swinging an onlooker into a fireman´s lift and then presenting a box of chocolates.
Contenders were expected to tick a lot of boxes at the audition as judges scouted for a hunky modern-day hero with a caring side to play the role of the mysterious figure who undertakes death-defying escapades to deliver Milk Tray chocolates.      
A spokesperson for Mondelez International, which owns the Cadburys brand, announced Mr McBride´s selection, saying "We chose Patrick from a long list of applicants because we truly believe he has the qualities of the new Milk Tray man – someone that is thoughtful as well as adventurous."    
Former Milk Tray men include Gary Myers (1968 – 1984), James Coombes (1987 onwards) and Alan Riley, who appeared in Cadbury´s last advertising campaign.
Patrick McBride will be the fourth man to play the role. The new TV heartthrob claims he is awaiting a ribbing from his firefighter colleagues, who, he says may "come to work wearing black polo necks." 
The original tagline for the iconic adverts was "And all because the lady loves Milk Tray", which, in our current all-embracing, permissive Western world, should certainly be updated to include men.