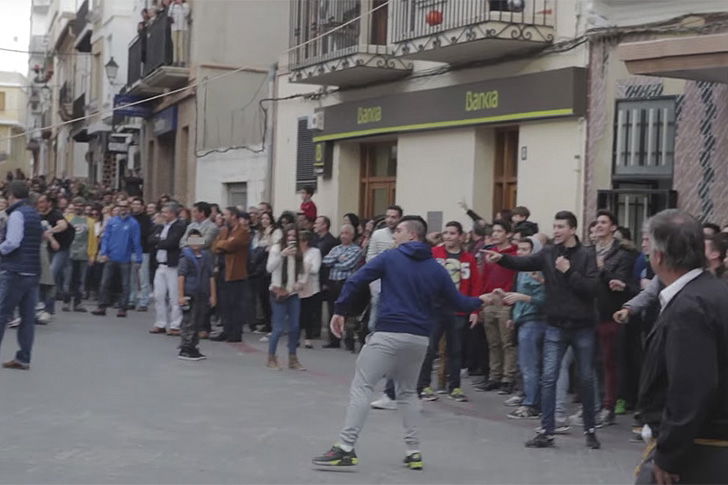 A TOWN in North Valencia hosted its annual Battle of the Rats festival in the last weekend of January, a report from February 2 confirmed. 
The bizarre event, called Batalla de Ratas in Spanish, sees locals flinging frozen rat carcasses in each other´s faces all in the name of fun. 
During the festivities, which are not for the squeamish, locals and tourists congregate in the main square in El Puig, before bashing a piñata-like object which contains the dead rodents. 
As the corpses fall, participants rush to pick up rats before throwing them at the crowd. Those unfortunate enough to be hit by the flying animals have to throw them back at their attacker. 
The centuries-old, and now illegal, tradition was banned by authorities in 2012, but that didn´t stop it continuing. Animal rights organisations have also strongly objected to the event, but locals appear to love flinging rats at each other so much, they won´t give it up. 
© PACMA – Partido Animalista