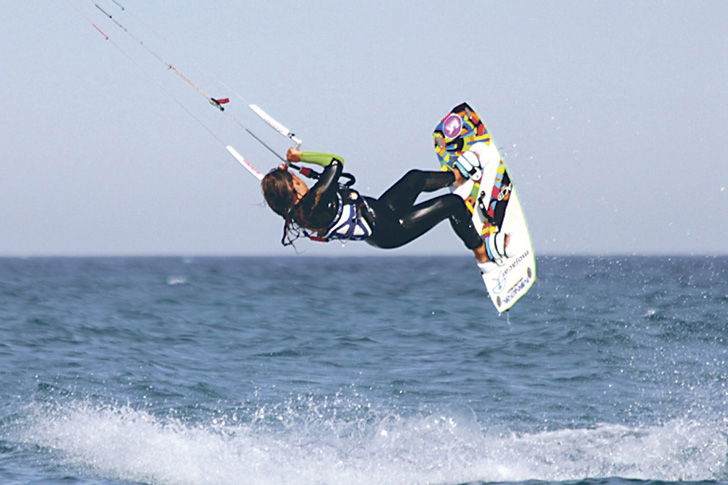 MOJACAR resident Osaïa Reding Commaille will be representing Spain in the World Kiteboarding Championship. 
Sponsored by Mojacar Town Council, Osaïa, at 12 years of age has an enviable track record and an undeniable talent. 
She shares her daily routine between the Mojacar Bartolome Flores School and the town's beaches. As any other sixth grade student of her age, she has all the usual concerns of adolescents but remains cheerful and full of fun. But, when you see her on the kiteboard no one can remain indifferent, it is clearly her sport and she is well aware that only hard work and extensive practice will take her to the top.
Kiteboarding is considered an extreme water sport where participants traverse the waves with a surfboard propelled by a kite. At a very young age she has already achieved third place in the Cup of Spain and came fourth in the National Championship, despite being the youngest entrant of the two competitions.
Osaïa has been chosen to participate in the exclusive camp 'Next Generation International' organised by Kitesurf World Champion, Etienne Lhote. Only 10 children from around the world are selected. 
There she will meet with other promising youngsters from Brazil, France, the Netherlands and Denmark, although Osaïa will be the only Spanish representative and one of only two girls in the camp. For Osaïa Reding to participate in this camp, to be held in Tarifa in late February, represents another important step in her training and development. It will surely be of great help towards her preparations for the Junior World Championship in April.