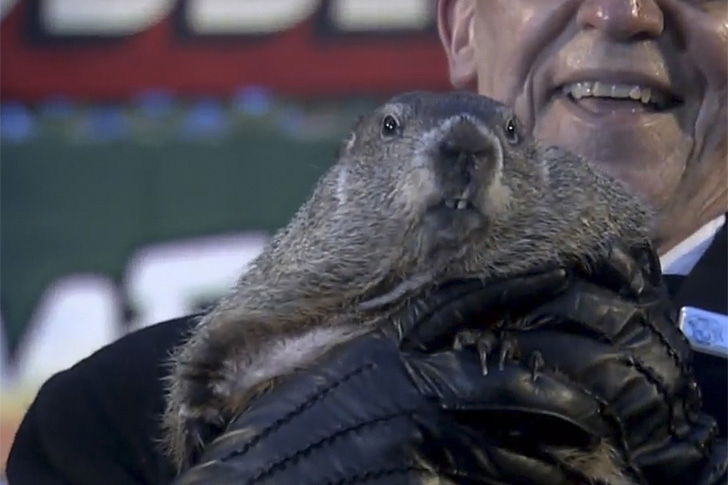 The USA, the UK and China are three countries held in the icy grip of winter weather on February 2, as Pennsylvania's most famous groundhog, Punxsutawney Phil, wakes up to air his views on the matter.
The central states of America will be most badly affected by a potent storm bringing blizzard conditions that are expected to carpet a 1,600-mile swath between Arizona and Michigan with the white stuff and cause havoc on major highways and at airports.   
Currently being battered by Storm Henry, which has brought torrential rain, 100mph gales and snow to Northern parts of the UK, Britain has reportedly braved the coldest winter in 58 years, despite its residents enjoying a remarkably balmy December in 2015. 
Reports from China show 100,000 people stranded at Guangzhou train station, after their Chinese New Year celebrations were derailed by rare heavy snow in the city and surrounds and millions of migrant workers were prevented from travelling to join their families. 
However, if folklore can be believed, furry forecaster Punxsutawney Phil has failed to see his shadow when emerging from his burrow in Gobbler's Knob today, which means that winter weather will be replaced by an early spring, at least in the USA. 
The groundhog meteorologist has made quite a career for himself over the years, with his own personal website claiming his predictions are never wrong. 
Experts at AccuWeather have provided a more realistic figure, claiming that the rodent issues correct forecasts with an 80 per cent accuracy rate. 
Since he gave his first forecast back in 1887, the oft replaced Punxsutawney Phil has seen his shadow 102 times, which means spring will be later than normal. 
Including this year, the climate-sensitive animal has failed to see his shadow just 18 times.