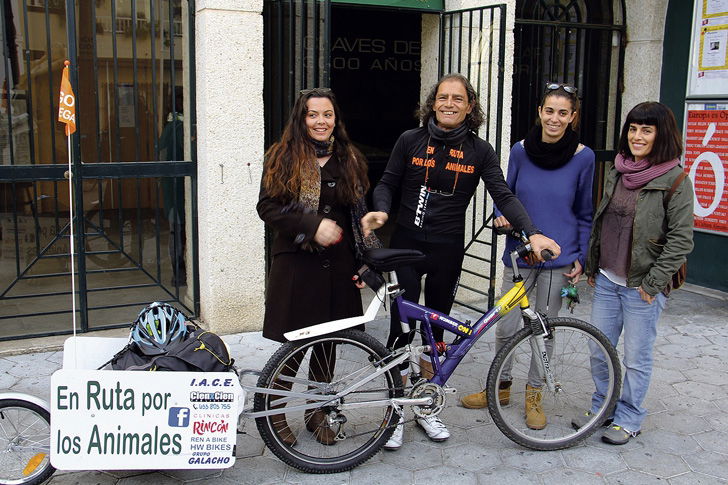 ANTONIO MORENO, the Axarquia cyclist who is traversing the country in the name of animal rights, made a stopover in Almuñecar and La Herradura last week.
His campaign, En ruta por los animals, (en route for the animals) aims to raise awareness for animal issues through a series of educational chats.
During his time in the area, Moreno spoke with local students from the Rio Verde and Virgen de la Antigua Primary Schools, and gave a conference in the Casa de la Cultura of Almuñecar.