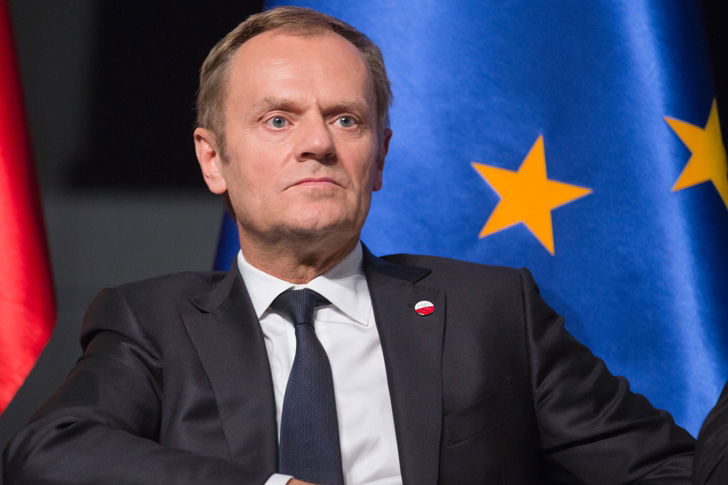 THREE YEARS of discussion on EU reforms, have finally secured David Cameron his 'emergency brake' concession which will allow him to ban migrants from claiming in-work benefits for four years, starting after the UK referendum. 
Other terms of Britain's renegotiation of EU membership are still to be ironed out as the Prime Minister failed to finalise the content of the draft proposal during a Downing Street dinner with European Council President Donald Tusk, on January 31. 
Mr Cameron and Mr Tusk will now sit through a further 24 hours of talks to hammer out additional terms before the draft of the UK's renegotiation text is published.  
If all goes according to plan, EU officials will then consider the proposal at a summit meeting on February 12, during which the Prime Minister will seek Angela Merkel's endorsement. 
In what appears to be the EUs first official acknowledgement that freedom of movement puts strain on small, prosperous countries like the UK, the emergency brake concession has been described by one Downing Street source as "very significant."
Eurosceptics were quick to diminish Mr Cameron's achievements, with one businessman, Luke Johnson describing them as "relatively trivial" and "condescending" on BBC One's Andrew Marr Show.
The Brexit backer refuted claims that economic disaster would befall Britain outside the protection of the EU, arguing that "Britain is the fifth largest economy in the world; the City of London is the leading financial centre in the world. We have a great independent future, just as countries like Norway and Switzerland enjoy."
The emergency brake deal was also dismissed by Tory MP Steve Baker, chairman of the Conservatives for Britain group. 
Speaking on BBC One's Sunday Politics, he claimed the deal would make minimal difference in reality and that it could be swiftly derailed by "just one case brought by activist lawyers." 
The Wycombe MP went on to describe the benefits ban as "a red herring, undeliverable, a bad joke."