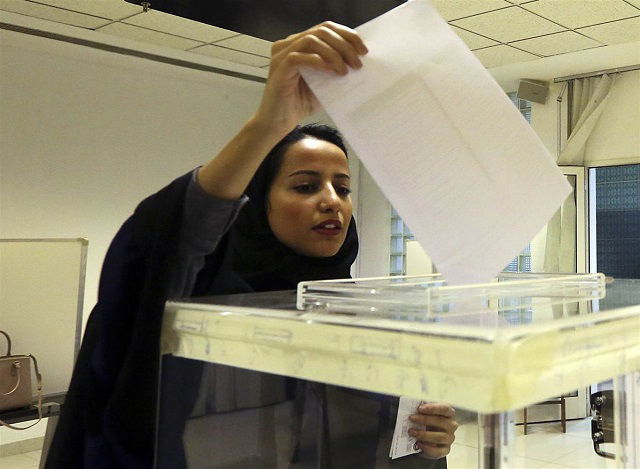 IN WHAT has been seen as a landmark result, for the first time a woman has been elected to a position within local government in Saudi Arabia.
Councillor Salma bint Hizab al-Oteibi, was elected on Saturday December 12, and can now take up her seat on the municipal council in the Mecca province, in a strictly conservative kingdom where restrictions on women are among the tightest in the world.
The election was the first where women were allowed to vote and stand as candidates, and only the Third ever time the country has gone to the ballot box.
The main attribute allowing a turning of the tide in Saudi's repression of women's equality is the legacy of the late King Abdullah, who before his death in January introduced reforms incorporating women in key roles within the regime. While appointing 30 women to the country's top advisory Shura Council, he said, women in Saudi Arabia "have demonstrated positions that expressed correct opinions and advice."
Although this milestone election is being hailed as a success by many Saudi women, the figures show that there is still a long way to go. Election officials reported that only 130,000 women had registered to vote in the poll, compared with 1.35 million men, and that he 978 female candidates were far outnumbered by the 5,938 male runners.
In addition, the extra hurdles of; women not being allowed to drive to the sparse polling stations, and female candidates not being allowed to speak to male voters during the campaign, makes Saturdays achievements by councillor al-Oteibi, even more significant for the women of Saudi.