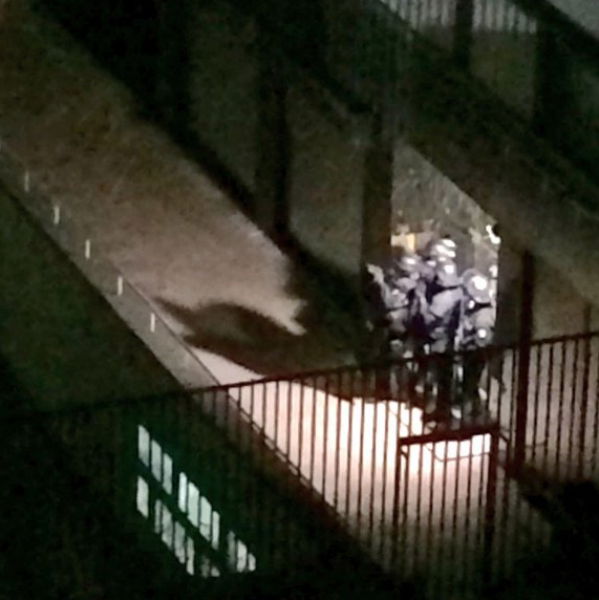 UPDATE – after investigation, this was declared a false alarm but shows the continued alert of the French authorities and police force.
SOCIAL media started reporting at around 10pm on Saturday November 14, that police officers were searching the Pullman Hotel, which is near the Eiffel Tower and a Fox News reporter Heather Lacy who is staying at the hotel tweeted a picture showing armed police.
It is now reported that the area around the Eiffel Tower is being evacuated and Reuters News Agency has stated that the Champs de Mars Metro station had been closed by police.
The name of one British victim of the attacks has been released by the Foreign Office this evening.