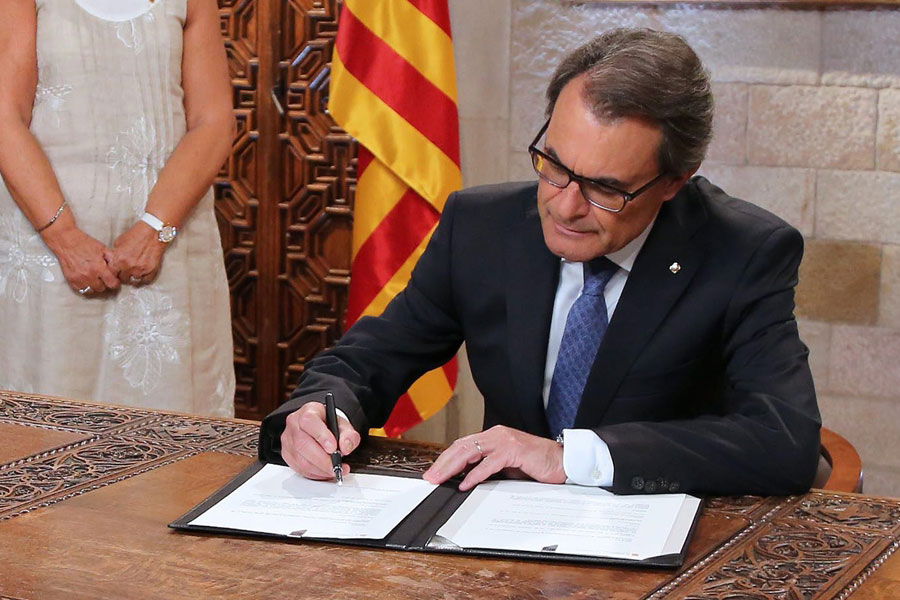 ARTUR MAS, the First Minister of Catalonia, arrived at the Barcelona High Court on the morning of October 15 to be greeted as a conquering hero by waiting crowds rather than a defendant in a criminal case.
Amongst others present, there were about 400 secessionist mayors holding their mayoral sticks high in a symbolic gesture of support, many hundreds of pro-independence supporters as well as Junts Pel Sí candidates Raúl Romeva and Oriol Junqueras, and Catalan government spokesman Francesc Homs.
Mr Mas stopped at the top of the steps leading to the court and saluted the crowd who responded by singing Els Segadors (The Reaper) the national anthem of Catalonia and then with raised fists cheered him. 
The case concerns his involvement in arranging the 2014 referendum on independence, the result of which the Spanish government has neither recognised nor accepted.