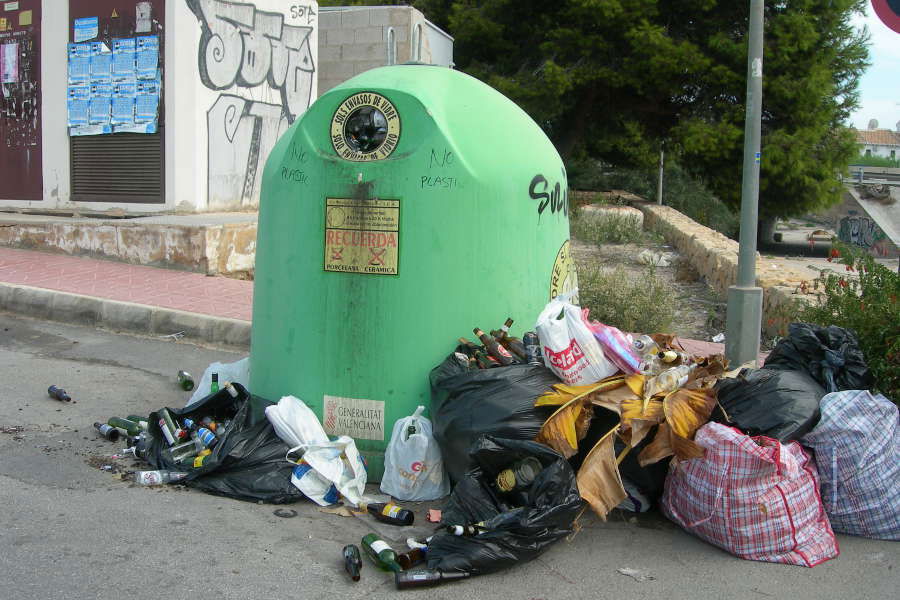 THE issue of rubbish is once again raising its ugly head on the Orihuela Costa.
Residents and the opposition party are calling for action.
The PSOE opposition party has been meeting with residents to hear their concerns and say the amount of rubbish piling up on the roadside is becoming hazardous to people's health. This is particularly so in the urbanisations of Cabo Roig, La Zenia and Los Dolses.
They say cleaning was quick on the beaches following the heavy rains but the council has not demonstrated the same urgency for the urbanisations where there is still evidence of mud and remnants from the rains.
One reader who lives close to the Pyramid roundabout near La Regia, told the Euro Weekly News that smells from the nearby pumping station were 'disgusting', adding: "During heavy rain raw sewage and used toilet paper is forced up through manhole covers and there is a totally inadequate collection of rubbish in the area."
He raised his concerns with Councillor Sofia Alvarez but said that no action had yet been taken.