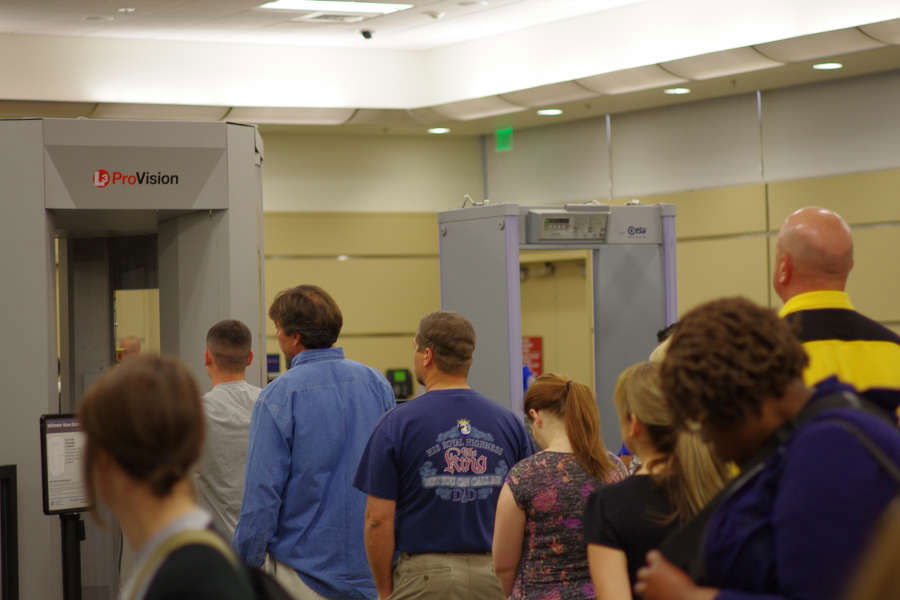 NEW detectors are to be installed at Alicante-Elche and San Javier airports under new EU security proposals, to further alert officials to illegal substances.
Airport operators AENA said the EU implementations are now in force and airports like Ibiza already have the necessary equipment in place.
The objective is to increase the screening of passengers and their hand luggage at security checkpoints to detect substances not permitted inside the aircraft. Using the latest generation scanners, explosives and any type of liquid drug will be immediately detected by taking a small sample.
As the equipment is progressively installed, there will coexist two types of inspections for passengers and baggage: manual (to remove liquids or objects not allowed) and detection equipment to further look for substances not permitted inside the aircraft.
AENA officials say the new technology allows in most cases, faster and convenient inspection for passengers and it is expected that through the equipment the manual inspections will be reduced.